Homework
Supported Browsers. What You Wish You'd Known Before Your Job Interview [Infographic] - Careers Articles - StumbleUpon. DRAMA SOCIETY. Narrator Colette Buser Cinderella Samantha Derderian Jack Weston Jacoby Jackís Mother Emma Megan Baker Conor Chinitz.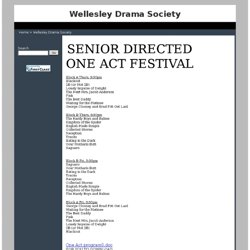 Synonyms for meow. Dumb Student Late Assignment [PIC] McGonagle's web site: FC Wellesley. **********Please read: (from student handbook) ***************** When ABSENT, students need to meet w/ their teachers immediately (ie: do not leave it to me to approach you about what you have missed or owe!!!).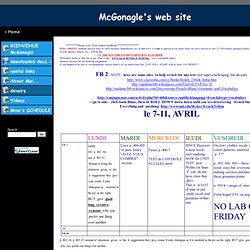 Previously assigned school work, including but not limited to tests quizzes, hmwk, etc., will be due... Obvioulsy, check w/ this site to see what is due-- if it is not at all clear, E-MAIL me... The Official Wellesley High School Web Site.
---