BI
GeoIQ's enterprise analytics, enhanced visualization and data support features are now available for free to all GeoCommons users. Easily find answers to complex questions and share them with the world. With increased speed, greater usability, bigger data visualization, and cross browser support, you can now animate and visualize massive amounts of data in seconds - from IE to iPad. GeoCommons enables everyone to find, use and share geographic data and maps. Easily create rich interactive visualizations to solve problems without any experience using traditional mapping tools. Visualize data from numerous sources to identify trends that were before unseen.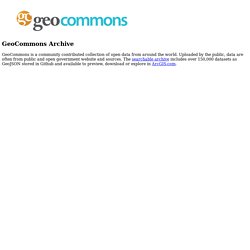 PRELYTIS, solutions innovantes de tableaux de bords décisionnels
Analyse et dissection des informations Comparez, filtrez et partagez les données de votre tableau de bord, à l'aide de nos outils intuitifs. Access Insight facilite l'analyse des informations par la visualisation des données selon différentes perspectives (« slicing and dicing ») ou le glisser-déposer instinctif. Et quand vous disposez du diagramme qui vous convient, partagez-le avec vos collègues aux formats Excel ou PDF. En savoir plus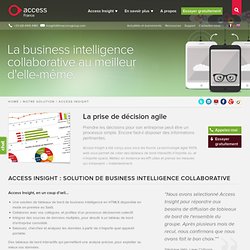 Press "The design is sleek and the workflow is easy. With a couple flicks and taps, a manager can get a good sense of the performance of a business department or product line. Also, it is fairly easy to implement – taking as little as a day. That's unheard of in the enterprise space."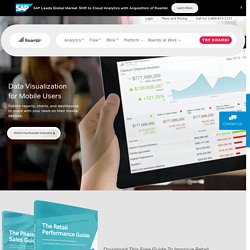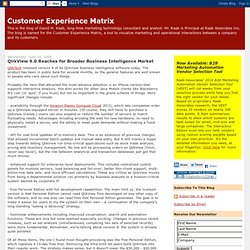 QlikTech released version 9 of its QlikView business intelligence software today. The product has been in public beta for several months, so the general features are well known to people who care about such things. Probably the item that attracted the most advance attention is an iPhone version that supports interactive analysis; this also works for other Java Mobile clients like Blackberry. It's cool (or 'qool', if you must) but not so important in the grand scheme of things. More significant changes include:
QlikView 9.0 Reaches for Broader Business Intelligence Market