Moleskine
Sketchbook 2010 (vol. 2) on the Behance Network. Thanks to everyone who left me comments to my previous project "Skechbook.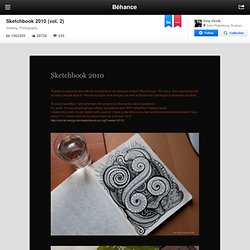 " For me is very surprising that so many people liked it. This set includes new designs, as well as those that I just forgot to show the last time. To avoid repetition, I will write here the answers to frequently asked questions.For work I'm use simple gel pen (Pilot), sometimes also "PITT Artist Pen" Faber-Castell I make only a very rough sketch with a pencil. Lackadaisy Expressions.
Boy, I didn't know what I was getting myself into when I started this.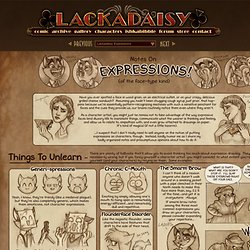 I've had requests for some sort of expressions tutorial dating back a while now, so I figured, "Sure! I can explain expression drawing...and it'll be way better than all those tutorials out there that are nothing but charts of generic expressions. Yeah! Just give me a day or two to whip something up... " Um. Sketchbook Secrets: 50 Beautiful Sketchbook Scans. The sketchbook is—to borrow a term from the new millenniums' popular discourse—an artist's BFF.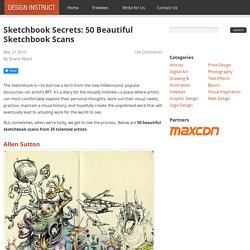 It's a diary for the visually inclined—a place where artists can most comfortably explore their personal thoughts, work out their visual needs, practice, maintain a visual history, and hopefully create the unpolished work that will eventually lead to amazing work for the world to see. But, sometimes, when we're lucky, we get to see the process. Below are 50 beautiful sketchbook scans from 35 talented artists. SKETCHBOOKS. Sketchbook on the Behance Network.
---