Books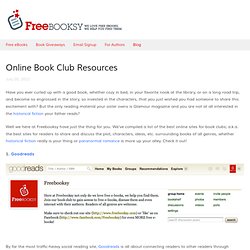 Have you ever curled up with a good book, whether cozy in bed, in your favorite nook at the library, or on a long road trip, and become so engrossed in the story, so invested in the characters, that you just wished you had someone to share this excitement with? But the only reading material your sister owns is Glamour magazine and you are not at all interested in the historical fiction your father reads?
Online Book Club Resources - Book Giveaways - Freebooksy - Free Kindle books, Free Nook Books
Copyright © N. Hossain "The love that lasts the longest is the love that can never be." S.
My Killer, My Lover. (A Vampire/Hunter Romance) My Killer, My Lover.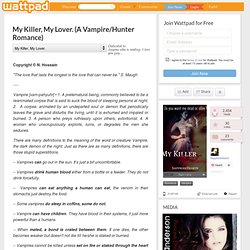 While Stephanie Meyer's 4 book series "Twilight" may have brought vampire romances out of their coffins in the eyes of the book-reading public, the paranormal genre has been going strong with these vampy romances for decades and, in at least one case, over a century! There are a few redeeming qualities in "Twilight" …fine maybe only two: it's re-popularized reading for people across the globe, perhaps more so than that Harry guy- and it's almost singlehandedly created Teen fiction sections in bookstores everywhere. However, taken in stride, the Twilight series has mainly given older adults a reason to look in the Teen fiction section, the writing isn't very good, and it's late to a ball that started way before teen angst tried strolling through a paranormal vampire's world. This Top 10 list chronicles some of the most popular and best examples of vampire romances (series or standalones) minus the teen angst.
Top 10 Vampire Romances That Don't Suck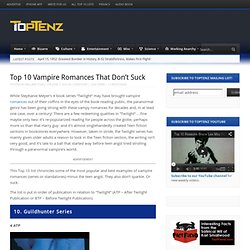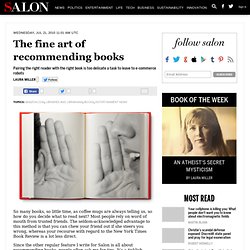 The fine art of recommending books
So many books, so little time, as coffee mugs are always telling us, so how do you decide what to read next? Most people rely on word of mouth from trusted friends.
Gyvenimas knygose ir realybėje