Cool shopping sites
Salwar Kameez, Designer Salwar Kameez and Salwar Suits Shopping at Utsav Fashion
Puppets for ministry, schools, and fun! - The Puppet Store is your puppets headquarters!
KARMA LIVING
Welcome to Karma Living Welcome to Karma Living, a new start but one that is connected to what came before. Look at us now but also remember our old favorites and best sellers: use them to inspire and update your mix. We are introducing ten new stories detailing new colors, embroideries and prints in Re-Patch techniques.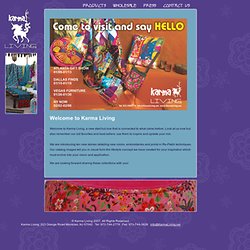 Mac Games - Download Games for Mac for Free
Close Sign In Using Facebook or Forgot your password? Forgot your username or email? Reopen your account?