Desserts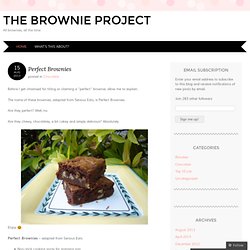 Summer is almost over……..school starts next week, and the days of hitting the ground with a running start at 5:00 a.m. will soon commence. It's crazy – where does the time go? I haven't posted anything since April – in fact, I think these are the first brownies I've baked since then. And quite frankly, that's almost shameful for a chocoholic such as myself…… So about these brownies – they're good.
Oreo Cookies and Cream No-Bake Cheesecake Oreo Cookies and Cream No-Bake Cheesecake ~ An adult dessert gets some kid lov'n with an Oreo crush. Oreo Cookie and Cream No-Bake Cheesecake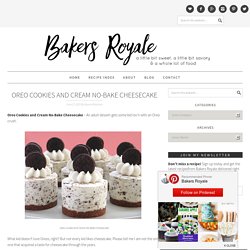 I've always had a penchant for sunshine in a jar. Doesn't the very phrase itself, "sunshine in a jar," roll off your tongue and fill your mouth with magic? While I've never yet found myself a sunshine in a jar, I think we may have just concocted it in our kitchen tonight.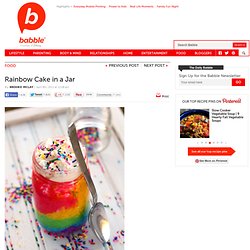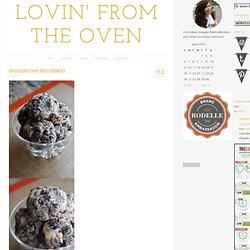 Chocolate Chip Oreo Cookies I procrastinate from my homework the best when I'm baking. Seriously. Instead of writing a 1000 word paper, I browse through my bookmarks on my computer and decide what I want to bake. After figuring out my next culinary mission, I get right to it and start mixing my little heart away.