Dreeses
The 30 Minute $6 Dress Tutorial. Guest post by Rachael at Talk 2 the Trees.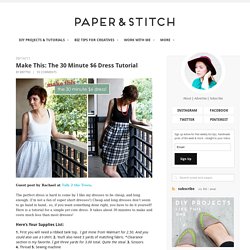 The perfect dress is hard to come by. I like my dresses to be cheap, and long enough. Ruffled Heart Valentine Dress (Made from recycled Tshirts) My kids had such fun last fall with a holiday EVERY MONTH…….they're going through withdrawal this month.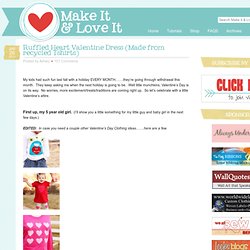 They keep asking me when the next holiday is going to be. Well little munchkins, Valentine's Day is on its way. No worries, more excitement/treats/traditions are coming right up. So let's celebrate with a little Valentine's attire. First up, my 5 year old girl. The 30 Minute $6 Dress Tutorial.
---