Controls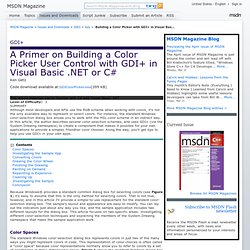 GDI+: A Primer on Building a Color Picker User Control with GDI+
A Primer on Building a Color Picker User Control with GDI+ in Visual Basic .NET or C#
Join me as once again I tackle the learning curve of WCF with a deployment challenge.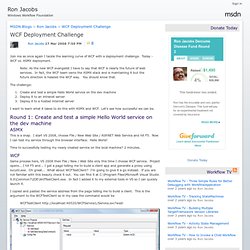 Ron Jacobs : WCF Deployment Challenge
I've been including this technique in my ASP.NET Tips/Tricks talks the last year, but given how many people are always surprised by its existence I thought it was worth a dedicated tip/trick post to raise the visibility of it (click here to read other posts in my ASP.NET Tips/Tricks series). Problem: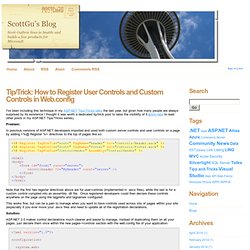 ScottGu's Blog : Tip/Trick: How to Register User Controls a
Eric White's Blog : Query Composition using Functional Prog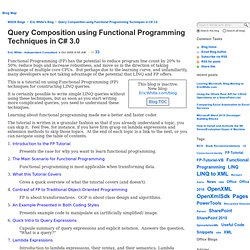 [Blog Map] This blog is inactive. New blog: EricWhite.com/blog
Anyone who has ever used the native FindControl method built into the System.Web.UI.Page or System.Web.UI.Control classes knows that it pretty much stinks.
Custom FindControl Implementation (C#) « Leading the Next Inquis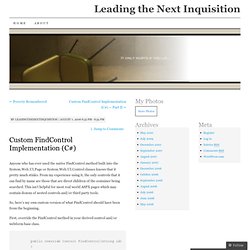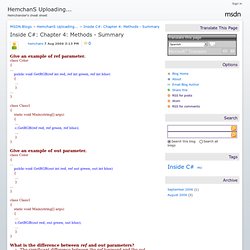 Give an example of ref parameter.
HemchanS Uploading... : Inside C#: Chapter 4: Methods - Summary
Web App Follies: Keep Sites Running Smoothly By Avoiding These 1
Web App Follies Keep Sites Running Smoothly By Avoiding These 10 Common ASP.NET Pitfalls