'Cultcha
About AIM — Amsterdamse Innovatie Motor
Under the umbrella of the Amsterdam Economic Board (the Board), representatives from governmental agencies, research institutes and the business world have jointly taken responsibility to work towards strengthening the economy of the Amsterdam Metropolitan Area. The Board strives to stimulate and support sustainable collaboration, innovation and growth in the region, and strengthen international competitiveness. Eight strong clusters In order to give shape to the region's ambitions, eight main economic clusters were designated for the Amsterdam Area. Sustainability, the primary driving force behind innovation, is a significant theme evident in all of them.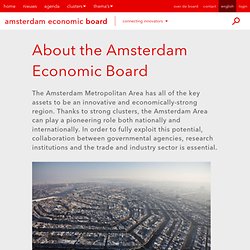 CouchSurfing Zone Am★dam
General Information Languages Dutch (Netherlands)ExpertEnglishExpert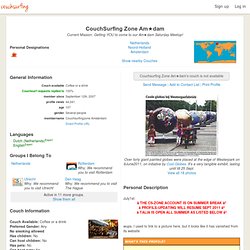 Geplaatst op 9-1-2014 om 15:19. We started the academic year with a lecture series aimed at exploring the relationships between religion and homosexuality. Modern culture generally claims that religion and homosexuality are mutually exclusive, like water and fire. But we have seen that things are much more complex. In October, Erik Olsman talked about the complex ways in which christian homosexuals in the Netherlands navigate between their religion and their homosexuality. In November, Margriet van Heesch showed that the religious imagery about Adam and Eve and the 'fall of man' can be reconstructed in many ways.
UvA Pride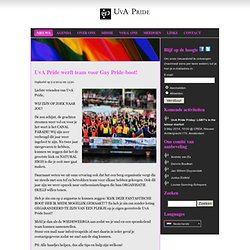 Welkom - Record Store Day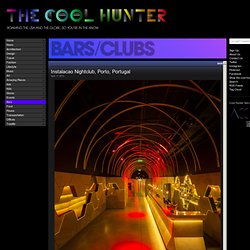 As far as nightlife goes, in Porto, Portugal, it is all happening downtown. A local company, Baixa (baixa is Portuguese for downtown), has recently added another downtown nightclub to its roster that already includes the Baixa bar. The new nightclub, Instalação (installation), was designed by José Carlos Cruz Arquitecto, the same team responsible for the design of Baixa bar as well as the Farmacia Lordelo we have featured earlier. The space for Instalação, opened in March, was in essence a long, narrow corridor with two dividing structural arches that support the building itself.
Bars