Madcapfliesfree
Jess Maxwell
Church colors, Irkutsk Irkutsk [1] (Russian: Ирку́тск; eer-KOOTSK) is capital of the Russian province of Irkutsk Oblast in Eastern Siberia. [edit] Understand In the early nineteenth century, many Russian artists, officers and nobles were sent into exile to Siberia for their part in the Decembrist revolt against Tsar Nicholas I. Irkutsk became the major center of intellectual and social life for these exiles, and much of the city's cultural heritage comes from them; also, many of their wooden houses, adorned with ornate, hand-carved decorations, survive today in stark contrast with the standard Soviet apartment blocks that surround them.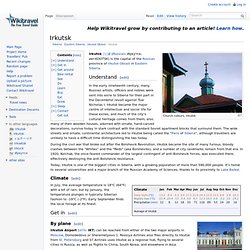 Irkutsk travel guide
In music , a fugue ( pron.: / ˈ f juː ɡ / FEWG ) is a contrapuntal compositional technique in two or more voices , built on a subject ( theme ) that is introduced at the beginning in imitation (repetition at different pitches) and recurs frequently in the course of the composition. The English term fugue originated in the 16th century and is derived from the French word fugue or the Italian fuga . This in turn comes from Latin, also fuga , which is itself related to both fugere ("to flee") and fugare ("to chase"). [ 1 ] The adjectival form is fugal . [ 2 ] Variants include fughetta (literally, "a small fugue") and fugato (a passage in fugal style within another work that is not a fugue). [ 3 ]
Fugue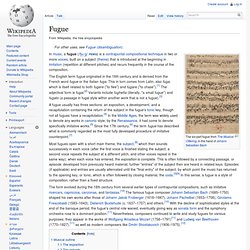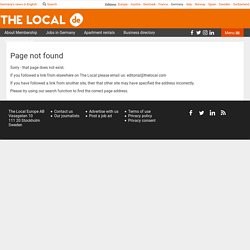 Pixelhead - the ultimate in anonymous?
A German artist has created a pixellated balaclava, perfect for confusing street cameras in a nation where mistrust of public surveillance is widespread, even if the appetite for Facebook is unabated.
Yasujirō Ozu ( 小津 安二郎 , Ozu Yasujirō ?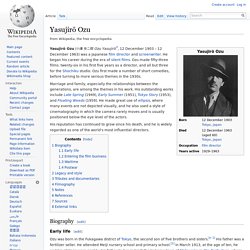 Yasujirō Ozu
The great white bull of North American tribe of Lakota.
White Buffalo Calf Woman, Mythology Magic & Fantasy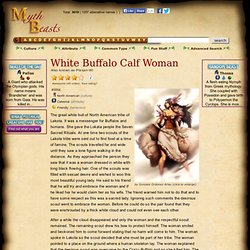 Brain Tumor Vaccine Shows Promise In Early Trial
21 Signs That Pinterest Has Made Your Girlfriend Crazy And Unstable
Reimagined Miyazaki Films
10 Of The Best "First World Dog Problems" Meme
Smokey Grey Satin Dress with Ribbed Jersey Sleeves
Women's Clothing Making It Big I can't say enough good stuff about these folks. Their clothes are well-made, from good-quality natural fabrics, and the styles get better with every new catalog.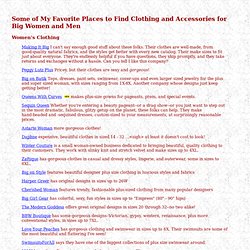 MaryMc's Fat Acceptance Stuff--Clothing and Accessories
Plus Size : Spotted Moth, Chic and sweet clothing and accessories for women
Plum and Taupe One Piece Swim Suit with Waist Band
Shabby Apple - Mad Hatter
Bekijk onderwerp - FAQ: Getting married in the Netherlands with a foreigner
Dutch in Seven Lessons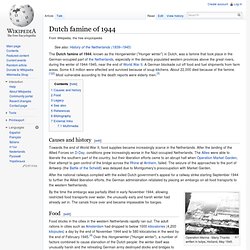 The Dutch famine of 1944 , known as the Hongerwinter ("Hunger winter") in Dutch, was a famine that took place in the German-occupied part of the Netherlands , especially in the densely populated western provinces above the great rivers, during the winter of 1944-1945, near the end of World War II .
Dutch famine of 1944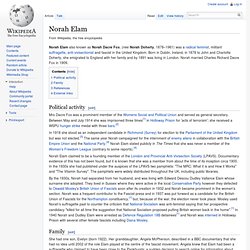 Norah Elam also known as Norah Dacre Fox , (née Norah Doherty , 1878–1961) was a radical feminist , militant suffragette , anti-vivisectionist and fascist in the United Kingdom . Born in Dublin, Ireland, in 1878 to John and Charlotte Doherty, she emigrated to England with her family and by 1891 was living in London.
Norah Elam
Wait Until Dark (film)
Wait Until Dark (1967) is a suspense - thriller film directed by Terence Young and produced by Mel Ferrer . It stars Audrey Hepburn as a young blind woman, Alan Arkin as a violent criminal searching for some drugs, and Richard Crenna as another criminal, supported by Jack Weston , Julie Herrod, and Efrem Zimbalist Jr. .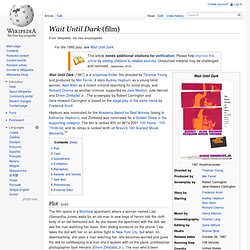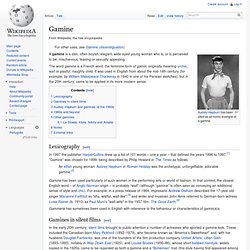 Gamine
A gamine is a slim, often boyish, wide-eyed young woman who is, or is perceived to be, mischievous, teasing or sexually appealing. The word gamine is a French word, the feminine form of gamin , originally meaning urchin , waif or playful, naughty child. It was used in English from about the mid-19th century (for example, by William Makepeace Thackeray in 1840 in one of his Parisian sketches), but in the 20th century, came to be applied in its more modern sense.
Audrey Hepburn's Screen Test for Roman Holiday (1953)
When you think of Audrey Hepburn, you think of Roman Holiday , the 1953 film that launched her career. How can you forget Hepburn as Princess Anne? Originally, the part was written for Elizabeth Taylor , then a major star.
Sick Building Syndrome | Indoor Air
Perhaps the most recognizable building in Lincolnwood is also the village's biggest headache.
Take a Tour Inside the Infamous Purple Hotel - Skokie, IL Patch
sss_data.txt
Stealth Mountain, The Twitter That Is Doing God's Work
yo-dod-we-heard-hello-yes-this-is-dog.png (603×875)
Rabbit hot-water bottle - FANTASY - WHITE - Etam
Police Woman / Complete Series - Full Download , Rapidshare , Megaupload , Filesonic, Fileserve, Wupload , Torrent , Hotfile , 4shared, Oron, Duckload, Bitshare Single Link Download
Grouped together on the mantel, Drac-o'-lantern and tiny winged pals create a Transylvanian scene. Run-of-the-mill pushpins turn into devilish red eyes.
Fanged Pumpkins - Martha Stewart Holiday & Seasonal Crafts
Starburst Pumpkin Sconces - Introduction - MarthaStewart.com
The Dutch Grammar Forum • View topic - Help for centrale examens
The Dutch Grammar Forum • View topic - BEFORE entering a INBURGERING-course
Open Proxy List sorted by reliability column
ITV-1
The Sangria Diaries
Mind Maps/Thinking Maps/Graphic Organizers
Festival a/d Werf | English | Staff
University of Warwick Alumni & Friends
Blurp. Bleep. This is the Future.
Living in the Netherlands
Gelderland & Culemborg Leisure
Silly, Sassy & Out of Context
Objects of Aesthetic Pleasure