Favourite Pages
Arsenic Video
John Green's Looking For Alaska
16 Films You May Have Missed in 2013 Now Streaming on Netflix | Turn The Right Corner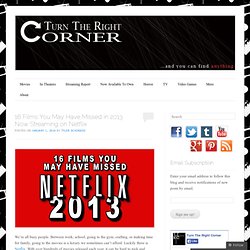 We're all busy people. Between work, school, going to the gym, crafting, or making time for family, going to the movies is a luxury we sometimes can't afford. Luckily there is Netflix.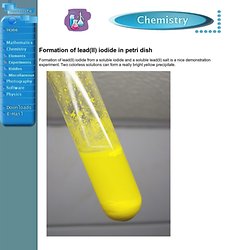 Science made alive: Chemistry/Experiments
Formation of lead(II) iodide in petri dish Formation of lead(II) iodide from a soluble iodide and a soluble lead(II) salt is a nice demonstration experiment.
Bootybreak
I love this story!! I only wish it was updated more often by madame.jpg Jun 21
Discover the cosmos! Each day a different image or photograph of our fascinating universe is featured, along with a brief explanation written by a professional astronomer. 2012 March 12 The Scale of the Universe - Interactive Flash Animation Credit & Copyright: Cary & Michael Huang Explanation: What does the universe look like on small scales?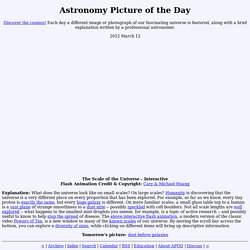 Imagine
Episode 0001