#wikileaks citicisms
A counter-productive WikiLeak | Analysis & Opinion |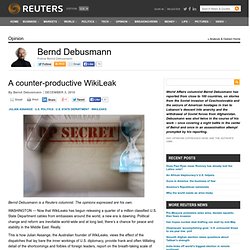 Bernd Debusmann is a Reuters columnist. The opinions expressed are his own. WASHINGTON — Now that WikiLeaks has begun releasing a quarter of a million classified U.S.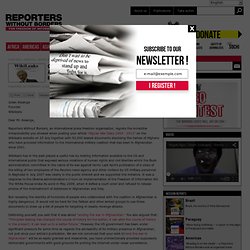 Reporters Sans Frontières - Open letter to Wikileaks founder Julian Assange: ''A bad precedent for the Internet's future''
Julian Assange Founder Wikileaks Dear Mr.
12 Theses on Wikileaks
These 0.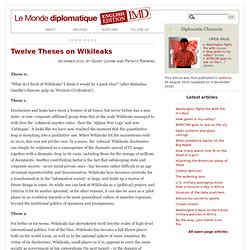 Iceland-based Wikileaks is in the middle of "the largest intelligence leak in history." Part of the problem with this is that, in its wholesale disclosure of a massive volume of Defense and State Department documents, the organization has apparently abandoned its less-recognizable but more-important role as a clearinghouse for those who want to blow the whistle on corruption and abuse but cannot find a venue willing to take responsibility for bringing crucial information into the public spotlight.
Cult of transparency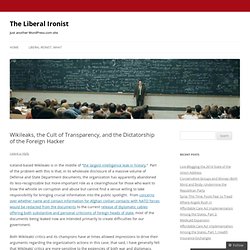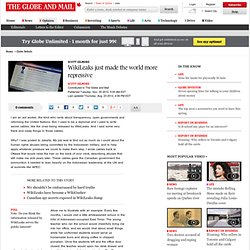 WikiLeaks just made the world more repressive
I am an aid worker, the kind who rants about transparency, open governments and reforming the United Nations. But, I used to be a diplomat and I used to write secret cables, like the ones being released by WikiLeaks. And I said some very frank and nasty things in those cables. Why? I was posted to Jakarta. My job was to find out as much as I could about the human rights abuses being committed by the Indonesian military, and to help apply whatever pressure we could to make them stop.