Kultur - Arts
Activist art
Watch Selected Cannes Films for Free (For A Limited Time Only) We've already written about the excellent film blog MUBIdaily, which is published by the online screening room Mubi.com.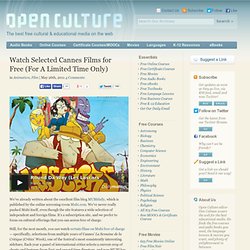 We've never really pushed Mubi itself, even though the site features a wide selection of independent and foreign films. It's a subscription site, and we prefer to focus on cultural offerings that you can access free of charge. JR | Profile on TED.com. Arts not lost at ABC - The Drum. Updated Thu 8 Sep 2011, 12:57pm AEST The ABC has long recognised that Australians demand the best from their national broadcaster - especially when it comes to the arts.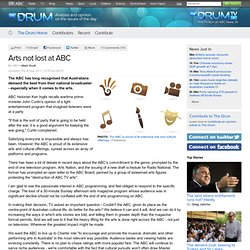 ABC historian Ken Inglis recalls wartime prime minister John Curtin's opinion of a light entertainment program that imagined listeners were at a party. "If that is the sort of party that is going to be held after the war, it is a good argument for keeping the war going," Curtin complained. Satisfying everyone is impossible and always has been. However, the ABC is proud of its extensive arts and cultural offerings, spread across an array of platforms and programs. Press Pause Play.
Painting
Writing. Kult-Pop. Kult Kitsch.
---