Google
Google Wants to Kill JPEGs With New WebP Format
Bonjour!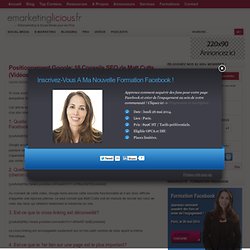 Positionnement Google: 18 Conseils SEO de Matt Cutts (Vidéos)
Will Google Energy Power Its Data Centers? « Data Center Knowled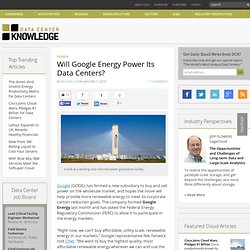 A look at a working solar thermal power generation facility. Google (GOOG) has formed a new subsidiary to buy and sell power on the wholesale market, and hopes the move will help provide more renewable energy to meet its corporate carbon reduction goals. The company formed Google Energy last month and has asked the Federal Energy Regulatory Commission (FERC) to allow it to participate in the energy markets.
France's war on Google hots up with new Internet advertising tax
The French Government has released a report that calls for a tax on online advertising revenue to fund subsidies for French culture. This would include subsidies for newspapers, art, music and other products struggling in the digital era. The media has dubbed it the "Google Tax" which is reasonable as the Silicon Valley search engine giant holds the dominant position for search in France.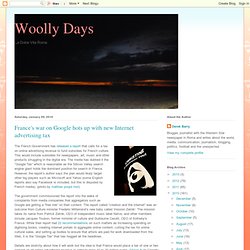 Taxe Google : les médias anglo-saxons s'amuse
Death at the swedish house
Google French case - The Globe & Mail
C'est la première bataille de l'édition française avec le moteur de recherche américain. Et ce 18 décembre, la première l'a emporté. Le groupe La Martinière/Le Seuil a obtenu gain de cause dans la procédure qu'il avait intentée à Google en 2006.
La Martinière fait condamner Google pour contrefaçon | Rue89
Illustration by Guy Billout