P
Page By Page Books
PDFbooks.co.za
To find books you are looking for, go to OPEN LITERATURE.The UNPUBLISHED WORKS section contains work by aspiring authors. Discover new talent and support them with some friendly comments. You may also SEARCH for a book. We recommend finding books using the Google Site Search function in the right-hand panel. The copyright of many well-known books has expired and they now fall into the public domain.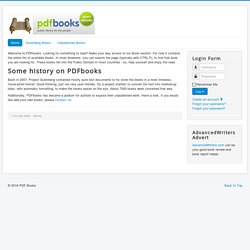 PLANETA SEDNA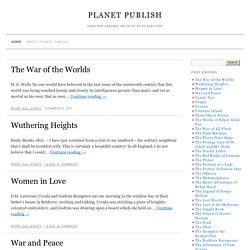 Charles Dickens Stave 1: Marley's Ghost Marley was dead: to begin with. There is no doubt whatever about that. The register of his burial was signed by the clergyman, the clerk, the undertaker, and the chief mourner. Scrooge signed it. … Continue reading
PDF is Portable Document Format that was created by Adobe Systems in 1993 for desktop publishing use. There are many readers platforms are available on internet, such as Adobe Acrobat Reader, Foxit, Evince (Linux and Windows), Okular (Linux), and KPDF (Linux). Most PDF document viewer are generally use for free.PDFooo.com provide the largest free document resources of PDF files. All files rating based on popular topics and most search by users.