FOTOGRAFIA
Tutoriales de fotografía y diseño gráfico. Manuales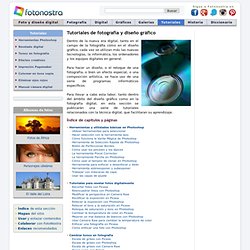 Dentro de la nueva era digital, tanto en el campo de la fotográfia cómo en el diseño gráfico, cada vez se utilizan más las nuevas tecnologías, la informática, los ordenadores y los equipos digitales en general. Para hacer un diseño, o el retoque de una fotografía, o bien un efecto especial, o una composición artística, se hace uso de una serie de programas informáticos específicos. Para llevar a cabo esta labor, tanto dentro del ámbito del diseño gráfico como en la fotografía digital, en esta sección se publicarán una serie de tutoriales relacionados con la técnica digital, que facilitaran su aprendizaje.
ShortCourses ON Library of Digital Photography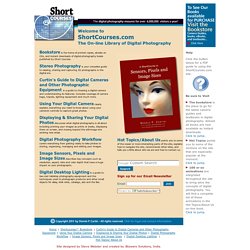 Bookstore is the home of printed copies, ebooks on CDs, and instant downloads of digital photography books published by Short Courses. Stereo Photography is your complete guide to viewing, sharing and capturing 3D photographs in the digital era. Curtin's Guide to Digital Cameras and Other Photographic Equipment is a guide to choosing a digital camera and understanding its features.
ShortCourses The On-line Library of Digital Photography
LIFE Photos | Classic Pictures From LIFE Magazine's Archives | LIFE.com
vejiga: Esta foto fue tomada por uno de los inventores de la fotografía, Louis Daguerre, y representa una vista panorámica del Boulevard du Temple, en Paris hacia 1838. Había otras personas, pero dado que la foto requería 10 largos minutos de exposición para que los objetos se imprimiesen, el único reconocible fue este desconocido hombre que permaneció más o menos inmóvil pues se lustraba los zapatos hace poco más de 172 años.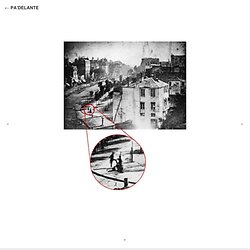 La primera foto de un ser
Exhibitions of the Royal Photographic Society 1870-1915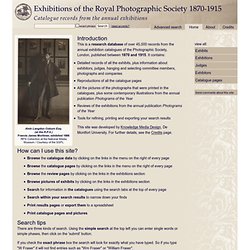 Alvin Langdon Coburn Esq.(at the R.P.S.)Francis James Mortimer, exhibited 1906RPS Collection at the National Media Museum / Courtesy of the SSPL Introduction This is a research database of over 45,000 records from the annual exhibition catalogues of the Photographic Society, London, published between 1870 and 1915. It contains: Detailed records of all the exhibits, plus information about exhibitors, judges, hanging and selecting committee members, photographs and companies Reproductions of all the catalogue pages All the pictures of the photographs that were printed in the catalogues, plus some contemporary illustrations from the annual publication Photograms of the Year Reviews of the exhibitions from the annual publication Photograms of the Year Tools for refining, printing and exporting your search results
Moonlight Reflections La Jolla, California
Sentir es un pensamiento extravagante. Fernando
Missing Persons. Every once in a while, due to the vagaries of Gmail or our own sheer incompetence (usually the latter), we lose track of the artist behind a photo that we want to publish. Fortunately, this is a rare occurance, but we still have a few lonely strays that we would like like to match up with their owners.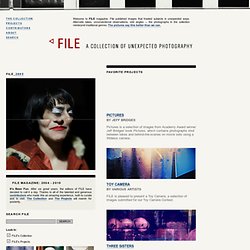 FILE Magazine - Unexpected Photography.
PEDRO MEYER :: PHOTOGRAPHER
Barcelona Panorama - Las fotografías más grandes de Barcelona
Introduced by Louis Jacques Mandé Daguerre in 1839, the daguerreotype was the first publicly announced photographic process. A daguerreotype is made by treating a silver-coated copper plate with light-sensitive chemicals, exposing it in a camera, and developing it with a mercury vapor. The result is an exquisitely detailed image.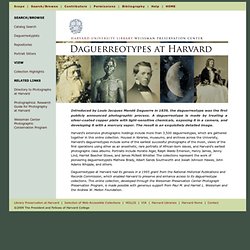 Daguerreotypes: Home
These are indeed world's most famous photos. Every single one of them has a great story behind, we're trying to bring you the pictures that changed mankind. If the change was good or bad, that is for you to judge. Use the rating system if you have other opinions. Sudan Famine UN food camp [1994]: The photo is the "Pulitzer Prize" winning photo taken in 1994 during the Sudan Famine.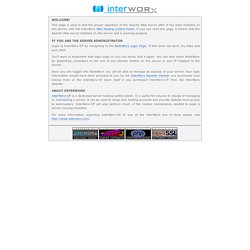 » Famous Photos - Famous Photo - World's famous photos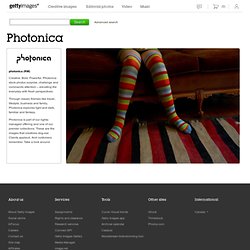 Photonica
Creative. Bold. Powerful. Photonica stock photos surprise, challenge and commands attention – elevating the everyday with fresh perspectives.
Aviation Photos: Photo of the Week photos
gigapan: The GigaPan(SM) process allows users to upload, share, and explore brilliant gigapixel+ panoramas from around the globe.