Programming
The previous discussion becomes a little clearer if you understand how memory addresses work in a computer's hardware. If you have not read it already, now would be a good time to read How Bits and Bytes Work to fully understand bits, bytes and words. All computers have memory, also known as RAM (random access memory).
The Basics of C Programming"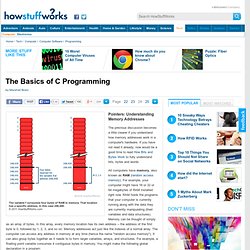 There are many people out there complaining about the Firefox RAM Memory Bug.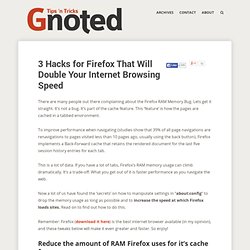 3 Hacks for Firefox That Will Double Your Internet Browsing Speed - Gnoted.com
10 sites developers should have in their bookmarks
Mysql Format Date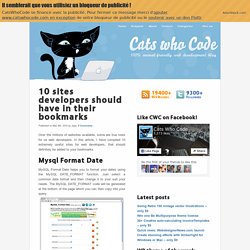 Programmer Competency Matrix
calm.com
About Koders | Koders.com
Embedded software often runs on processors with limited computation power, thus optimizing the code becomes a necessity. In this article we will explore the following optimization techniques for C and C++ code developed for Real-time and Embedded Systems.
Optimizing C and C++ Code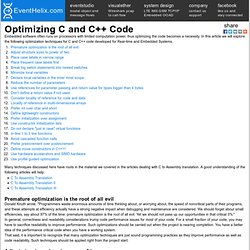 10 free Linux e-books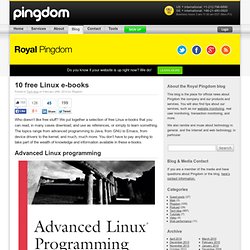 Posted in Tech blog on February 24th, 2012 by Pingdom
A Quick, Painless Tutorial on the Python Language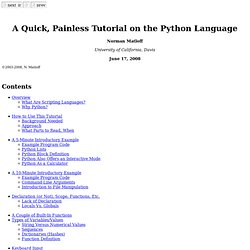 Norman Matloff University of California, Davis
Welcome to the Programming Games Wiki - Programming Games Wiki
Developing Android Applications, Workshop One
The C Library Reference Guide
How to Unlock a Computer Without a Password Reset Disk
Developers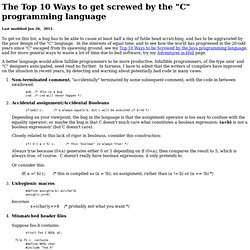 To get on this list, a bug has to be able to cause at least half a day of futile head scratching, and has to be aggravated by the poor design of the "C" language. In the interests of equal time, and to see how the world has progressed in the 20-odd years since "C" escaped from its spawning ground, see my Top 10 Ways to be Screwed by the Java programming language, and for more general ways to waste a lot of time due to bad software, try my Adventures in Hell page.
Top 10 Ways to be Screwed by "C"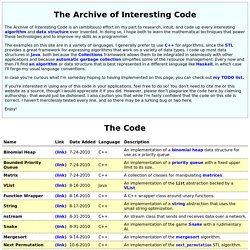 The Archive of Interesting Code is an (ambitious) effort on my part to research, intuit, and code up every interesting algorithm and data structure ever invented.
Archive of Interesting Code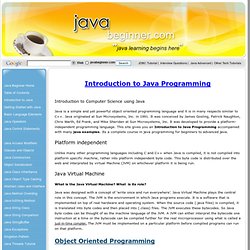 Introduction to Java Programming
Java is a simple and yet powerful object oriented programming language and it is in many respects similar to C++. Java originated at Sun Microsystems, Inc. in 1991.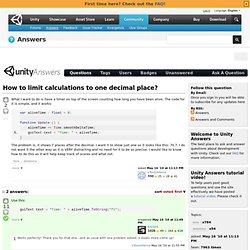 I think this question was asked a while ago (though QATO doesn't seem to give the year with the date), but in case anyone comes across it: To round floats to arbitrarily decimal places without converting to strings (as in Eric5h5's solution), you can use (as a general solution):
How to limit calculations to one decimal place?
What's on this page?
Amit's Game Programming Information
Best Linux Software
On this page, you will find the best Linux applications that have been carefully tested and selected for all your needs.
Codecademy Labs
Note: This is an historic document. We are no longer maintaining the content, but it may have value for research purposes.
Home Network Security
Mobile Computing with iPhone and Android
The dates for each paper presentation are listed below. For each paper, a student or group of students will be asked to present the paper.
10 Papers Every Programmer Should Read (At Least Twice)
I spent most of yesterday afternoon working on a paper I'm co-writing.
30 free programming eBooks - citizen428.blog()
Free Computers Video Lecture courses
C programming.com - Learn C and C++ Programming
Become a Programmer, Motherfucker