Apple Blogs
Stay informed with the latest Apple and Macintosh news that matters to you. Take Control of Apple TV, Chapter 9: Present with Apple TV Thanks to its capability to connect to a variety of display devices, including projectors and SMART Boards, and its support for AirPlay, the Apple TV makes an excellent helper when it comes to giving presentations. In this chapter of "Take Control of Apple TV," Josh Centers explains what hardware and software you'll need to turn your Apple TV into a presentation machine for Keynote from an iPad, when demoing an iPhone app, or even bringing in a remote guest. Chapter 9 of "Take Control of Apple TV" Available The Apple TV isn't just for entertainment, as Josh Centers shows in the "Present with Apple TV" chapter of "Take Control of Apple TV."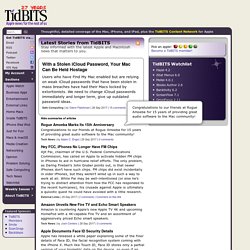 Evidence presented by Samsung Apple SVP of Marketing Phil Schiller took the stand again today in the Samsung Patent Trial v2. Schiller was grilled on a number of emails Samsung came up with in discovery that painted Apple as paranoid about the rise of Android and Samsung's Galaxy line in particular. CNET covered one such email where Schiller seemed concerned with the quality of Samsung's Superbowl ad campaign: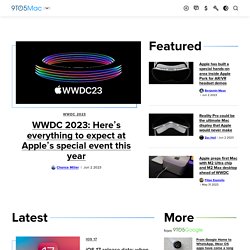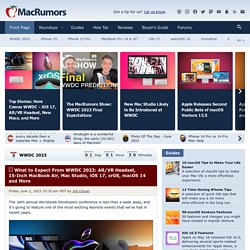 Earlier this week, Amazon launched its Fire TV media streaming box, entering a crowded market with devices from Roku, the Chromecast from Google and the Apple TV. With the Fire TV delivering a number of features rumored for a future Apple TV, reactions to Amazon's new box have certainly been of interest to Apple fans. With an immediate launch for Fire TV, the device has already landed in the hands of reviewers and at popular repair shop iFixit, which promptly tore the device down. Early analysis of the Fire TV suggests the device has market-leading hardware that is hindered by less-than-perfect software. On the hardware front, iFixit confirms the Fire TV is a powerhouse with a quad-core, 1.7 GHz Qualcomm Krait 300 processor, Qualcomm Adreno 320 dedicated GPU, 2 GB LPDDR2 RAM clocked at 533 MHz, 8 GB internal storage, 802.11a/b/g/n MIMO Wi-Fi and Bluetooth 4.0. The Fire TV has the power to play back HD videos, with extra to spare for games.
This weeks featured Apple gear setup comes to us from Peter L., a professional music producer based in Manhattan. Let's learn a bit about more about this pro studio setup, and what essential apps are used for both the OS X and iOS side of things. Tell us a bit about your setup hardware? I'm running a variety of hardware, all which contributes to my music making in some way: iMac 27″ (late 2009) – 2.8GHz Core i7 CPU with 16GB of memoryMacBook Pro 15″ (late 2009, not pictured)iPad 2iPhone 4SiPhone 5S2x 1TB external hard drivesKorg Kronos X 88-Key Music WorkstationNative Instruments Maschine Groove Production StudioAkai EWI 4000S Electronic Wind ControllerYamaha WX5 16-Key Wind MIDI ControllerYamaha VL70mEMU XL7Native Instruments Komplete Audio 6 for the Audio interfaceVarious microphones and external controllers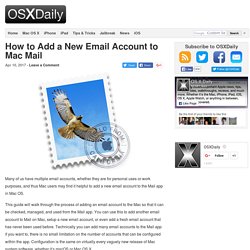 Deals Editor's Pick OS X Tips Video Review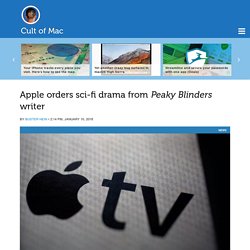 In Rare TV Interview, Apple CEO Tim Cook Calls China Mobile Deal 'Watershed Moment' Apple CEO Tim Cook sat for a rare interview on Wednesday, alongside China Mobile chairman Xi Guohua. The interview with CNBC saw Cook refer to the iPhone deal with China Mobile as a "watershed moment," and also saw him praise the carrier's "very fast network." MacTrast News Digest for January 14, 2014 The MacTrast News Digest for January 14, 2014 – All the news that fits in a 580 pixel wide column. And some photos.