Sewing
Secretlifeofabionerd: Fabric Manipulation : How to Make ... - a College video. New Green Mama: Reversible Messenger Bag Tutorial. Here's what you will need: Main body -2 pieces of home dec weight fabric or corduroy measuring 14" x 12" (Fabric A) Main body-2 pieces of contrasting home dec weight fabric measuring 14" x 12" (Fabric B)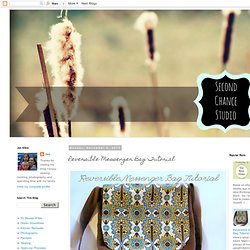 Sewing tutorials. Make a Custom Pair of Tap Pants. By Haley Pierson-Cox For me, summer in NYC means two things: 1) I will eventually wear a light skirt into the subway when my hands are full, and 2) on that day, when I step onto the stairs of the station, a gust of wind will come barreling up from below, lifting my skirt and showing my backside to anyone who cares to look.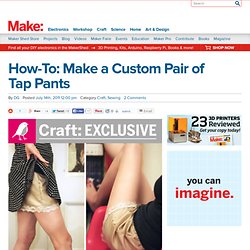 This year, on the very first nice day, my skirt flew up not once, but twice. In the same commute. Grumbling and scrambling to pull it down, it hit me: I definitely needed a pair of tap pants. Make This Look. Sarah at Welcome to the Good Life. WOO HOO!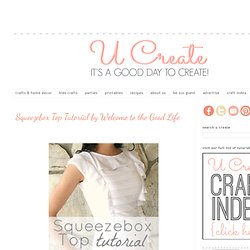 Call me a big nerd but my heart's pounding because i'm so excited and honored to be here!!! My name is Sarah and i keep a blog over at Welcome to the gOOd life. it's a diary written by me (and sometimes by my hilarious husband) of the good and the ugly as a wife, a stay at home mom, raising two kids under three-just a year apart, and also my weekly DIY sewing projects. so should we get on to my DIY project? Inspiration: squeezebox top from anthropologie picture from an anthropologie review blog.
---