Various
Strive For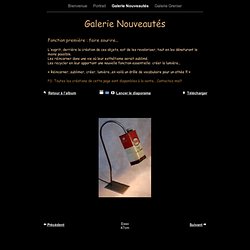 Galerie Nouveautés
L'esprit, derrière la création de ces objets, est de les revaloriser, tout en les dénaturant le moins possible. Les réincarner dans une vie où leur esthétisme serait sublimé. Les recycler en leur apportant une nouvelle fonction essentielle: créer la lumière... « Réincarner, sublimer, créer, lumière...en voilà un drôle de vocabulaire pour un athée !!! »
Acrylic and spray paint on linen, ± 170 x 80 cm Acrylic, pigments on linen, ± 135 x 100 cm Spray paint and acrylic on wooden fence.
Calligraffiti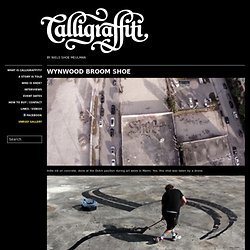 Welcome in my House
Yoocasa - Le site pour la famille. Créez votre espace sécurisé, gratuitement !
Bouts du monde, carnets de voyageurs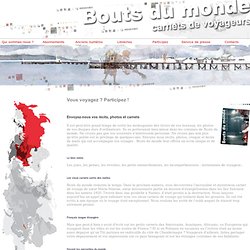 Vous voyagez ? Participez ! Envoyez-nous vos récits, photos et carnets Il est peut-être grand temps de sortir les molesquines des tiroirs de vos bureaux, les photos de vos disques durs d'ordinateurs. Ils se porteraient bien mieux dans les colonnes de Bouts du monde. Ne croyez pas que vos souvenirs n'intéressent personne.
HDR Photography – All about HDR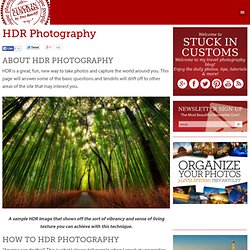 All About HDR Photography There is so much to the new sport of HDR Photography! It's a new a fun way to take photos and capture the world around you. This page will answer some of the basic questions and tendrils will drift off to other areas of the site that may interest you. A sample HDR Image of the Taj Mahal in India. Many more samples below…
Raphael Lemonnier - Pianiste - Compositeur - Arrangeur
Tourisme equitable et solidaire, tourisme durable, et ecotourisme avec Rencontres au bout du monde
Café du Bout du Monde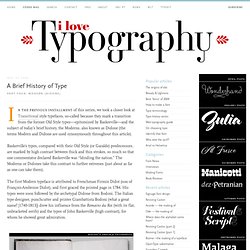 Part Four: Modern (Didone) In the previous installment of this series, we took a closer look at Transitional style typefaces, so-called because they mark a transition from the former Old Style types—epitomized by Baskerville—and the subject of today's brief history, the Moderns, also known as Didone (the terms Modern and Didone are used synonymously throughout this article). Baskerville's types, compared with their Old Style (or Garalde) predecessors, are marked by high contrast between thick and thin strokes, so much so that one commentator declared Baskerville was "blinding the nation."
A Brief History of Type
Zeum: San Francisco's Children's Museum, a hands-on, multimedia arts and technology experience for kids
Now that photographs of this year's Art Basel Miami are finally working their way out of everyone's Instagram feeds, it's worth revisiting Simon Doonan's takedown of the modern art world. First published in 2012, it explains why Doonan skipped Miami that year—and what's wrong with art today. --- Freud said the goals of the artist are fame, money, and beautiful lovers. Based on my artist acquaintances, I would say this holds true today.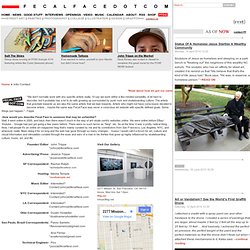 contact/info
826 Valencia | The Writing Center
Symbollix
My Mintfolio | logos & design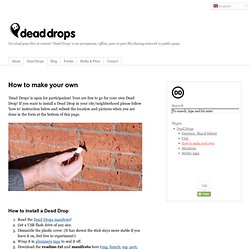 How to make your own
'Dead Drops' is open for participation! Your are free to go for your own Dead Drop! If you want to install a Dead Drop in your city/neighborhood please follow 'how to' instruction below and submit the location and pictures when you are done in the form at the bottom of this page.
ELMÖ
WK
Agence de communication 2+2=5 || Lyon || sites internet . design graphique . developpement web
[Ze]Blog La Parenthèse Graphique Anthony Rojo Photographe Bordeaux
Analog life
Fotoautomat France : photomaton vintage au palais de tokyo, maison rouge, point ephemere cinematheque.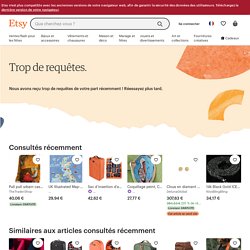 Le rêveur, Toile acrylique et resine - 16173 Art disponibles - ALittleMarket
Chargement en cours... Art Produits par page : Affichage : Voir Créations mises en avant