March
Language: English Bahasa Indonesia Bahasa Melayu Dansk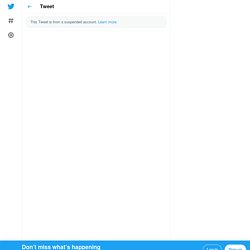 TheAnonMessage: URGENT: #Anonymous vs #YouTube
Anonymous: Message to YouTube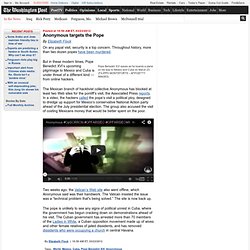 Anonymous targets the Pope
Posted at 10:50 AM ET, 03/23/2012 Mar 23, 2012 02:50 PM EDT TheWashingtonPost On any papal visit, security is a top concern. Throughout history, more than two dozen popes have been murdered. Pope Benedict XVI waves as he boards a plane on his way to Mexico and Cuba on March 23.
Anonymous #OpGORRON #OPFARISEO #OPFARISEOMX #visitapapa
'Anonymous' hacker group releases its own desktop OS [updated]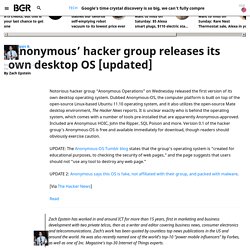 Notorious hacker group "Anonymous Operations" on Wednesday released the first version of its own desktop operating system. Dubbed Anonymous-OS, the computer platform is built on top of the open-source Linux-based Ubuntu 11.10 operating system, and it also utilizes the open-source Mate desktop environment, The Hacker News reports. It is unclear exactly who is behind the operating system, which comes with a number of tools pre-installed that are apparently Anonymous-approved.
Anonymous operating system prompts security warnings
SourceForge is dedicated to making open source projects successful. We thrive on community collaboration to help us create the leading resource for open source software development and distribution. We strive to be, above all, trusted, both by the developers working on software, and the people downloading that software.
Anonymous-OS project response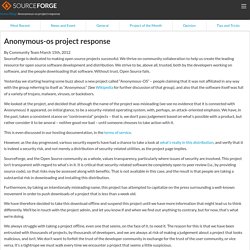 Anonymous gets documented at SXSW
A documentary chronicling the rise of the hacktivist collective Anonymous has premiered at SXSW in Austin, Texas. The film - titled "We Are Legion: The Story of the Hacktivists" - is directed by Brian Knappenberger and features commentary by Gabriella Coleman, an anthropologist who researches hacktivism. "I [do] think there are a ton of [Anonymous] supporters. Some supporters become participants, others remain fascinated spectators," Coleman told Death and Taxes Magazine in a separate interview.
Attack of the Cybermen
Wikileaks: Secrets and Lies WikiLeaks. Anonymous. Occupy.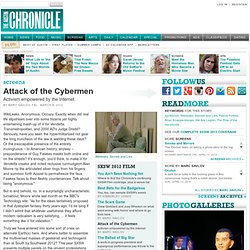 YourAnonNews: AMAZING.
Have an account? Sign in New to Twitter? Join Today »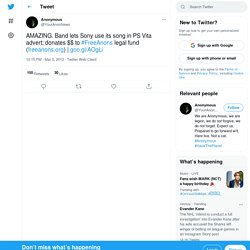 WikiLeaks founder Julian Assange attends a press conference in London, 27 February 2012, about the release of more than 5m emails from private intelligence firm Stratfor. Photograph: Kerim Okten/EPA WikiLeaks, the whistleblower website, has again published a massive trove of documents, this time from a private intelligence firm known as Stratfor. The source of the leak was the hacker group Anonymous, which took credit for obtaining more than 5m emails from Stratfor's servers. Anonymous obtained the material on 24 December 2011, and provided it to WikiLeaks, which, in turn, partnered with 25 media organizations globally to analyze the emails and publish them. Among the emails was a short one-liner that suggested the US government has produced, through a secret grand jury, a sealed indictment against WikiLeaks founder Julian Assange.
Stratfor, WikiLeaks and the Obama administration's war against truth