General Skepticism
Skeptical Science
The Panda's Thumb
Godzilla Skepticism on Wikipedia
Real Clear Science
Debunking Denialism
Skepticism Advert: The New Miracle Life-Cure!
The Sceptics' Book of Pooh-Pooh
Skeptoid
inFact with Brian Dunning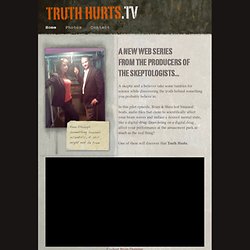 Truth Hurts.tv
A skeptic and a believer take some tumbles for science while discovering the truth behind something you probably believe in.
Doubtful News: Can you really believe this stuff?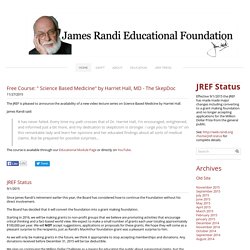 There is now a proliferation of products and services promising to "train your brain." In the past we used to call this, "learning." The term "brain training" has a certain connotation that implies something more is happening.
James Randi Educational Foundation
Consequence - True Stories About False Things
Consequence is a biweekly podcast from the James Randi Educational Foundation.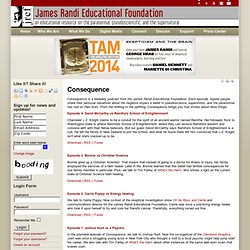 Randi Foundation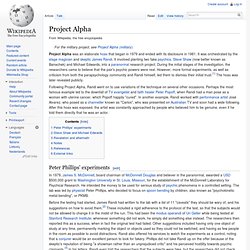 Project Alpha was an elaborate hoax that began in 1979 and ended with its disclosure in 1981. It was orchestrated by the stage magician and skeptic James Randi.
Project Alpha
Project Alpha
The Skeptical Inquirer Summer 1983 The Project Alpha Experiment: Part one. The First Two Years
League of Reason
Improbable Research
Retraction Watch
CSI
The Debunker's Domain
Skeptic North
The Skeptic's Dictionary
Skepticblog
Don't Get Fooled Again
Science, Reason and Critical Thinking
Reality Is My Religion
Skeptic
Skeptophilia
The Skeptics' Guide to the Universe
Skepchick
Teen Skepchick
The Skeptiseum