General Skepticism
Skepticism Advert: The New Miracle Life-Cure!
The Sceptics' Book of Pooh-Pooh
inFact with Brian Dunning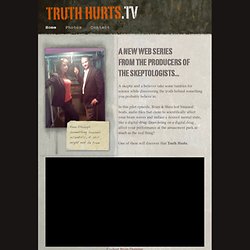 Truth Hurts.tv
A skeptic and a believer take some tumbles for science while discovering the truth behind something you probably believe in.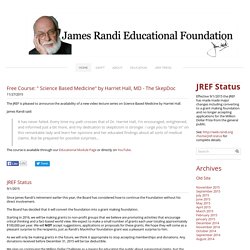 As much as it riles up proponents of science-based medicine like myself, homeopathy can be a great teaching tool. But most of the time this opportunity is squandered. Articles, lectures, papers, and talks critical of homeopathy quickly skip over the chemistry and the math that makes the philosophy so implausible.
Consequence - True Stories About False Things
Consequence is a biweekly podcast from the James Randi Educational Foundation.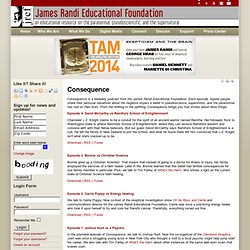 Randi Foundation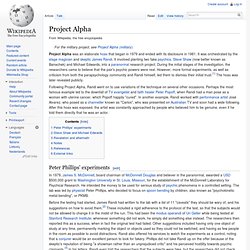 For the military project, see Project Alpha (military) . Project Alpha was an elaborate hoax in 1979, orchestrated by the stage magician and skeptic James Randi .
Project Alpha
Project Alpha
The Skeptical Inquirer Summer 1983 The Project Alpha Experiment: Part one. The First Two Years
The Debunker's Domain
Skeptic North
Don't Get Fooled Again
Reality Is My Religion
Skeptophilia
Please support the Skeptics Guide by backing their Kickstarter campaign! Occ The Skeptical Caveman is a new webseries about a pre-historic caveman who is a bit ahead of his time.
The Skeptics' Guide to the Universe
Teen Skepchick
The Skeptiseum