December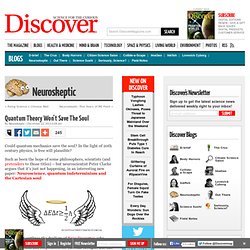 Could quantum mechanics save the soul? In the light of 20th century physics, is free will plausible?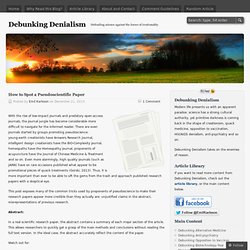 With the rise of low-impact journals and predatory open-access journals, the journal jungle has become considerable more difficult to navigate for the informed reader. There are even journals started by groups promoting pseudoscience: young-earth creationists have Answers Research Journal, intelligent design creationists have the BIO-Complexity journal, homeopaths have the Homeopathy journal, proponents of acupuncture have the Journal of Chinese Medicine & Treatment and so on. Even more alarmingly, high quality journals (such as JAMA) have on rare occasions published what appear to be promotional pieces of quack treatments (Gorski, 2013).
How to Spot a Pseudoscientific Paper
Student Experiment Proves RF Kills Plants… or not…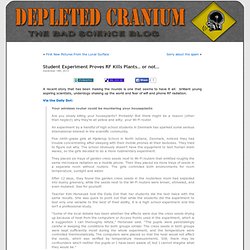 A recent story that has been making the rounds is one that seems to have it all: brilliant young aspiring scientists, underdogs shaking up the world and fear of wifi and phone RF radiation.
William Lane Craig: "5 Reasons why God exists" – debunked.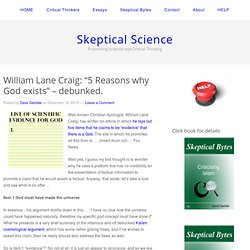 Well-known Christian Apologist, William Lane Craig, has written an article in which he lays out five items that he claims to be "evidence" that there is a God.
The grandiose "artist's conception" of the Ark Encounter.
Noah's reality check