Blogs
Lisa Jo Rudy on Authentic Inclusion
PANIC!
The Reality of Anxiety
Fortunately there are abundant resources on the Internet to help guide a person who hears a loved one talk about suicide, or who is suicidal himself. I found the following material at Mayo Clinic's page on suicide . Visit their site by clicking here, or print this out so that you have it handy the next time you are confronted by a suicidal loved one. Hearing someone talk about suicide may make you uncomfortable. You may not be sure how to step in and help or even if you should take that person seriously. Not everyone who thinks or talks about suicide actually attempts it.
Beyond Blue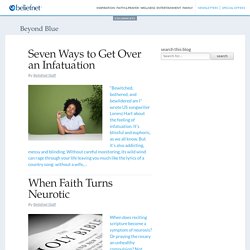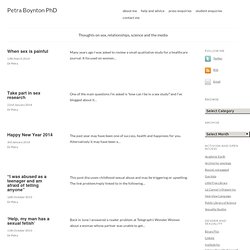 A few weeks ago I answered a problem in The Telegraph from a woman whose moods were getting in the… We've reached the end of this Advent blog that's been raising awareness of Hesperian Health Guides and inviting you to… If you are celebrating Christmas hopefully by now you're nearly ready for the big day and are looking forward to… We're nearly at the end of this Advent blogging which has all been in aid of Hesperian Health Guides. Tomorrow… Throughout Advent I've been asking you to find out about Hesperian Health Guides and consider donating to them.
Dr Petra Boynton - Sex educator, Agony Aunt, Academic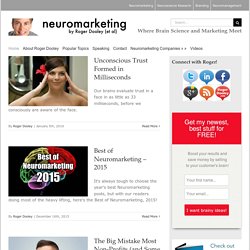 Brainfluence, Now In Russian The various editions of Brainfluence seem to have popped up early or without warning, and the new Russian translation is no exception. I noticed Amazon had a "paperback" listing for the book, which seemed odd – it's available in hardcover, Kindle/e-book, and audiobook formats, but not paperback.
Frontier Psychiatrist - Mental Illness for the Masses
In the news by Karen Franklin PhD
We're Only Human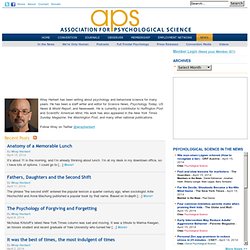 Wray Herbert has been writing about psychology and behavioral science for many years. He has been a staff writer and editor for Science News , Psychology Today , US News & World Report , and Newsweek. He is currently a contributor to Huffington Post and Scientific American Mind . His work has also appeared in the New York Times Sunday Magazine , the Washington Post , and many other national publications. Recent Posts The Teenage Brain: How Do We Measure Maturity?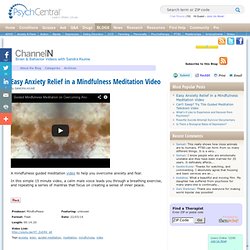 Channel N: Brain and behavior videos
How Psychology is Used in Advertising By Sandra Kiume A cute and educational animated short film about " Psychology and Advertising ." Using images and style from the 1950s, the cartoon character "Little Timmy" learns lessons about direct and indirect messages, the psychology of colours, and more. Sweet, funny, clever, and you'll likely have fun while learning a few things about how marketers persuade you to buy products. 'To This Day' Live at TED
The Neurocritic
Overcoming Guilt in Depression by Margarita Tartakovsky, M.S. "There is a voice that says I'm doing something terribly wrong and that I'm a horrible person," said Therese Borchard, author of the book Beyond Blue: Surviving Depression & Anxiety and Making the Most of Bad Genes .