Best Practices
Declaration of Interdependence. The declaration of interdependence for modern management or DOI. The project/product management Declaration of interdependence was written in 2005 as an adjunct to the Agile Manifesto.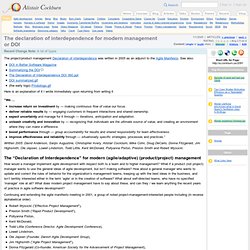 See also: Here is an explanation of it I wrote immediately upon returning from writing it "We … Principles behind the Agile Manifesto. We follow these principles: Our highest priority is to satisfy the customer through early and continuous delivery of valuable software.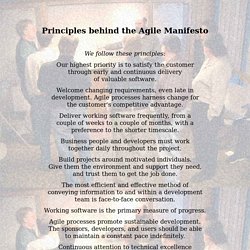 Welcome changing requirements, even late in development. Agile processes harness change for the customer's competitive advantage. Code Charts. Scripts | Symbols | Notes Find chart by hex code: Related links: Name index Help & links Scripts.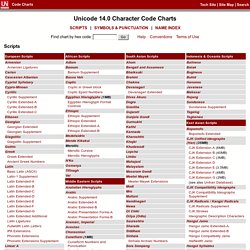 The Absolute Minimum Every Software Developer Absolutely, Positively Must Know About Unicode and Character Sets (No Excuses!) By Joel Spolsky Wednesday, October 08, 2003 Ever wonder about that mysterious Content-Type tag?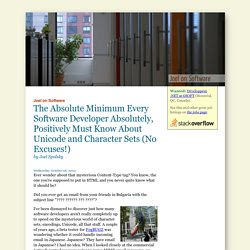 ---