Construction Jobs
Just Construction – Construction and building jobs search. Construction Jobs UK: Jobs in Construction with Careers in Construction. Construction jobs – UK jobs in Construction, Building, Oil & Gas | CareerStructure.com. Nstruction Trade jobs - JobSearch. Recruiter Interaction Recruitment plc Salary From £30,000 to £30,000 per year Location.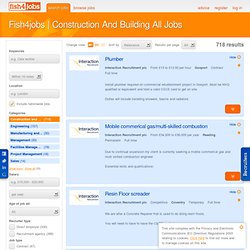 Building & Construction Trades & Labour jobs in Yorkshire & Humberside - UK House Building Job Vacancies at House Building Job Vacancies. LGV Driver - Leeds Andrews Sykes Group is a specialist hire company, and was formed in 1857.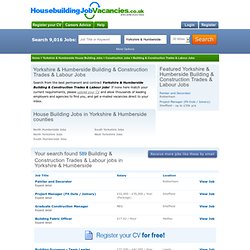 We are well-established company, with approx. 25 depots across the UK, and offices overseas including Dubai, Switzerland and Italy. Presently we are seeking a LGV/HIAB Driver with Class 2 Licence, and ADR. Key responsibilities includes - - Ensure that equipment is loaded/unloaded in a safe manner using approved methods and mechanical handling aids to the size, weight and type of equipment - Ensure the total payload doesn't exceed vehicle weight limits - Use suitable approved methods to... Trades & Labour jobs in Yorkshire and Humberside.
Fish4jobs | Construction jobs in Yorkshire | Full time and part time Construction jobs, jobs Yorkshire. Recruiter 360 Resourcing Salary From £20,000 to £28,000 per year Location Sheffield.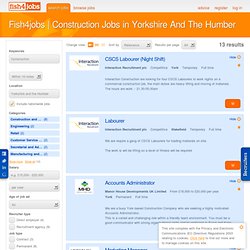 Construction Manager jobs in Yorkshire | Direct Employer.
---