Jewelry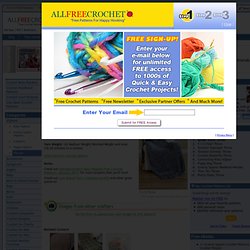 [ Close Privacy Policy ] Privacy Policy / Your California Privacy Rights Revised and posted as of March 4, 2013 Prime Publishing, LLC ("Company," "we" or "us") reserves the right to revise this Privacy Policy at any time simply by posting such revision, so we encourage you to review it periodically.
5 1/2 hour Throw
Beading Daily
Don't just decorate your home for the holidays - decorate yourself too! This Christmas button necklace is made using festive red and green embroidery floss. A gorgeous damask-inspired button is the focal point.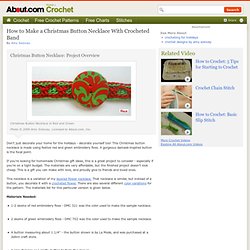 Christmas Button Necklace - How to Make a Christmas Button Necklace With Crochet
Project Description: Supplies: Crochet Hooks: Sizes D and E, or size needed to obtain gauge.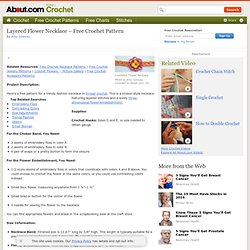 Layered Flower Necklace – Free Crochet Pattern
Skill Level: Easy – but be aware that the fiber used for this project can be a bit challenging to work with. Materials: This is a general materials list. I've created several different bracelet samples, which all require different supplies.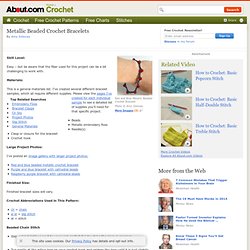 Metallic Beaded Crochet Bracelets – Free Crochet Pattern With Instructions for How to Make Metallic Beaded Crochet Bracelets
Project Description: Larger Necklace Photo: Supplies:
Beaded Crochet Necklace With Dichroic Glass Pendant -- Free Crochet Pattern for a Beaded Necklace With Dichroic Glass Pendant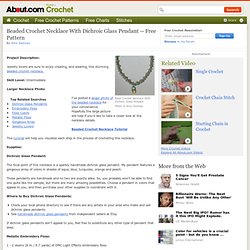 Bead Studio - Best Selection of Beads, Charms & Beading Supplies
* Basic Resin Casting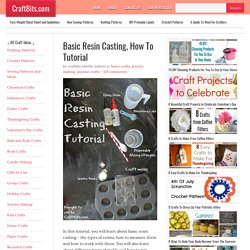 Resin Measuring Tools Disposable Mixing bowl or cup Disposable tools Suitable mold Cooking Spray Straw Items for Embedding Resins: Polyester Resin: is a liquid plastic that hardens when a few drops of the catalyst are added to create a chemical reaction.
2 12" wire Chenile stems (pipe cleaners) in two contrasting holiday colors 4 Medium sized jingle bells Assorted beads and shanked holiday buttons. Bend one end of the pipe cleaner about 1/2 an inch from the end. Bend it into a small circle. Twist the second pipe cleaner into the loop of the first. Thread a bell onto the pipe cleaner. Twist the wires to hold it in place.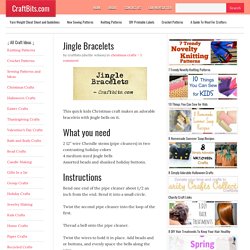 Jingle bracelets
Hotmail - - Windows Live
Hope Bracelet
Designed by Mary W. Bailey © 2010 Skill Level: Beginner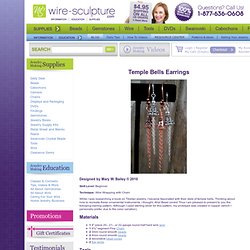 Temple Bells Earring Pattern by Mary Bailey
(106 unread) Yahoo! Mail, carterlysa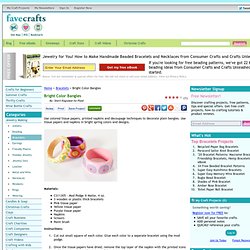 [ Close Privacy Policy ] Privacy Policy / Your California Privacy Rights Revised and posted as of March 4, 2013 Prime Publishing, LLC ("Company," "we" or "us") reserves the right to revise this Privacy Policy at any time simply by posting such revision, so we encourage you to review it periodically. In order to track any changes to this Privacy Policy, we will include a historical reference at the top of this document. This Privacy Policy will tell you, among other things: Your California privacy rights.
Bright Color Bangles from Plaid