YA Fantasy
Publisher: Month9Books Release Date: March 25, 2014 Synopsis:
Hopelessly Devoted Bilbliophile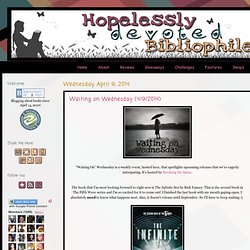 Writing From the Tub
Published: May 1st 2014, Hachette Children's BooksSeries/standalone: StandaloneAcquired: Via Netgalley Summary (from Goodreads): A gripping, controversial debut about the nature of bullying. Emma Putnam is dead, and it's all Sara Wharton's fault. At least, that's what everyone seems to think when Sara, along with her best friend and three other classmates, has been criminally charged for the bullying and harassment that led to Emma's shocking suicide.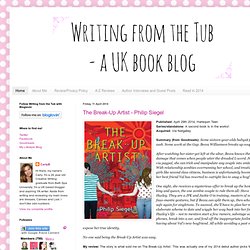 Links about "camping": le style Qubecois La mode qubcoise, beaut, shopping, mode de vie. Des conseils intressants, des endroits visiter, des vnements.
Love Reading X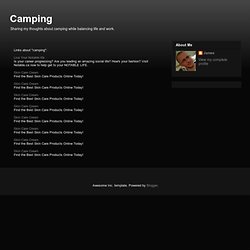 Once Upon a Bookcase
Alex As Well by Alyssa Brugman (proof) - What do you do when everybody says you're someone you're not? Alex wants change. Massive change. More radical than you could imagine. Her mother is not happy, in fact she's imploding.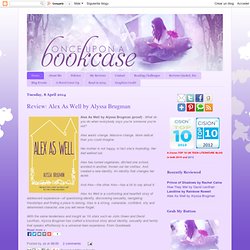 In 2011, I was one of the first UK book bloggers to read and review an unknown novel entitled DIVERGENT by debut author Veronica Roth and back then, I knew it was something special. The book was so compelling that I spent a whole day reading without showering, dressing or even brushing my teeth. I realise that sounds somewhat gross but I could. Not. Put.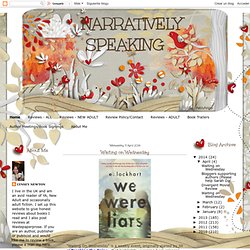 Narratively Speaking
In My Mailbox is a weekly meme hosted by Kristi at The Story Siren . Every week I'll post about what books I have received that week – either through the mail for review, borrowed from the library or bought. I received some great books for review this week and I can't wait to get started on them!
Sarah's Book Reviews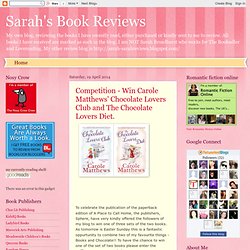 The second book in a brand new series from David Roberts and Alan MacDonald, the best-selling team that brought you Dirty Bertie. Angela Nicely might look like she's made of sugar and spice and all things nice, but nothing could be further from the truth! Queen Bee features three wickedly funny stories about Angela. Whether she's matchmaking her teachers, flogging homemade lemonade, or dealing with the Ugly Sisters, she always has an answer for everything...With fantastic artwork by award-winning illustrator, David Roberts (Tyrannosaurus Drip, The Wind in the Willows, The Troll, Eddie Dickens Trilogy), these stories are perfect for confident readers to enjoy by themselves, or for sharing with your child. Angela Nicely is sure to delight young readers, with her larger-than-life personality and her desire to be the best!
Empire of Books
Wow! 2013 is almost at an end, with just a few hours to go, and by golly gosh it has been a strong year as far as books have been concerned. We've seen trilogies end, we've seen new authors explode on to the scene and we've seen some awesome sequels too, so lets see what my favourite 10 books of the year are... 10) The Crane Wife by Patrick Ness.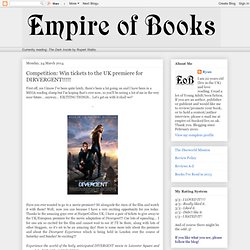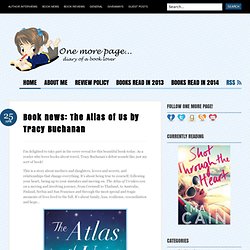 one more page | diary of a book lover
Here are my suggestions for how to celebrate a bookish mothers day with some fab new releases (to be accompanied by a nice cup of tea, her favourite reading spot and an hour (at least) of peace and quiet Tell her a story … My Mummy Is Magic by Dawn Richards and Jane Massey I love nothing more than cuddling up with my boys and reading picture books. I'm also a big fan of Dawn Richards' books and Jane Massey's super cute illustrations.
YA Addict
In Thirroul in 1948, people chose their dreams through the books in the railway's library. Annika Lachlan searches for solace after her life is destroyed by a single random act. Roy McKinnon, who found poetry in the mess of war, has lost his words and his hope. Frank Draper is trapped by the guilt of those his treatment and care failed on their first day of freedom. All three struggle with the same question: how now to be alive?
Scribbles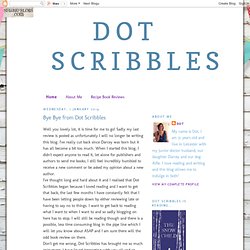 I Want To Read That
As part of the blog tour for her new novel - Find Me - Romily Bernard has stopped by to talk about her favourite hackers and detectives... --- My Favorite Television Hackers and Detectives 1. Benedict Cumberbatch as Sherlock in BBC's SHERLOCK series. He's such an amazing Sherlock Holmes. The new adaptation is stylish, slick, and I am completely hooked.
Each year, at the end of the year, I have an annual blowout online and in shops in advance of the new year and gearing up for reading in 20whatever it is. This year though, the blowout's tinged with a bit of sadness purely because this is the last year I'm doing it, using MFB as an excuse. From now onwards, my only excuse for buying far too many books one person with only one set of eyes and brain and can read is: I have a book problem. To illustrate this, I've decided to show you pictures of the books that I've bought and received as gifts in the past week alone. This is not bragging, it's more an admittance of being spoiled rotten. These are the "from me to me purchases" - please do not judge me by my random DVD purchases included in the pic.
Books Received For Review
Lists will rarely be complete. But some are more complete than others. On Monday Herald Scotland published a list of Scottish children's authors.* What prompted this seems to have been Julia Donaldson's decision to leave Scotland and move back to England. It felt like an 'oh god who do we have left in Scotland if Julia Donaldson moves away?' kind of list.
Bookwitch
Wondrous Reads
Publisher: Paula Wiseman BooksFormat: Hardcover / paperback / eBookReleased: May 1st, 2012Rating:9/10 Amazon summary: Growing up, London and Zach were as close as could be. And then Zach dies, and the family is gutted. London's father is distant.
Taking place after the cataclysmic events of Fortress Frontier, Breach Zone by Myke Cole reunites the characters of the previous novels for a heart-stopping showdown in New York City. This time around, our protagonist is Colonel Jan Thorsson, aka Harlequin, an Aeromancer in the SOC who played a crucial role in book two. He is drafted in as the commander of New York City's resistance, as the newly-freed Scylla has finally played her trump card.
Book Chick City