New
Jon Rafman
PRS-950 Extra large font on a Kobo book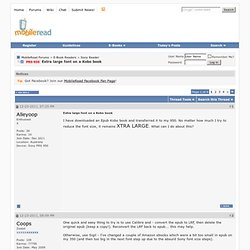 Quote: Neither calibre nor Sigil can help you make changes to a DRMd file - that's one of the reasons by vendors defile ebooks with DRM in the first place. Apprentice Alf is your friend. Once he has helped you remove the DRM open it with calibre, click on tweak epub, explode the epub, set the font-size to whatever suits you, remake the epub, and you're done. I also had a Kobo ebook with ridiculously large font size, and that's what I did to fix it.
To celebrate the role of the public domain in our societies | Public Domain Day - 1 January 2012
An Agenda of Disdain: Cultural Imperialism and the Western Media View of Afghanistan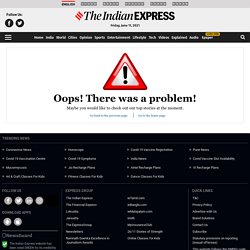 Pakistani Taliban fighters cut the breasts of a woman who was breastfeeding her child and asked other women to eat the pieces, in a gory incident highlighted in a report on the abuse of women in the militancy-hit tribal belt bordering Afghanistan. The incident occurred when five militants walked into a house and saw the woman breastfeeding her child, The Express Tribune quoted the report titled 'Impact of crisis on women and girls in FATA' as saying. The report, released by the human rights organisation "Khwendo Kor" (Sisters' Home in Pashto) with financial support from the UN, is based on case studies of women from the tribal belt living in camps set up in Khyber-Pakhtunkhwa for people displaced by militancy. Women in the Federally Administered Tribal Areas are more susceptible to abuse in a post-conflict scenario, whether or not they are part of the conflict, the report says.
Taliban cut nursing woman's breast, asked others to eat pieces: UN-backed report
Hyperbole and a Half