Photography
Welcome to the Calle Underground. The Calle Underground is the movement to bring soccer back to the streets across the U.S. The creativity, ingenuity and unique styles of the world's greatest soccer players and nations have all come from the pavement and dirt roads of their hometowns.
Calle Underground
the leading free stock photography site
Stereofidelic Font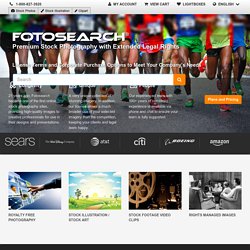 The World's Stock Photography - One Web Site ™ For over 20 years Fotosearch has provided high-quality images to creative professionals for use in their designs and presentations. We bring together thousands of photographers, illustrators, and videographers to provide "The World's Stock Photography at One Web Site.