Lyekiss
Sunshine Paradise :: Warm weather & Great company : Wendy's Lookbook. Happy Friday everyone!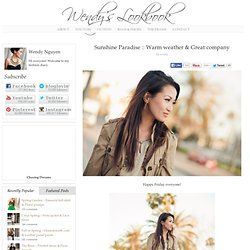 Guess who's with me?! It's Jean from Extrapetite! Jean and Nick had a layover at LAX for a few hours, so we decided to get together before their next flight. Jean and I have known each other for awhile now. Conde Nast Traveler : Truth in Travel. A:TLA Annotations. Claxiotumbles asked: Hi, I saw your post with the guide to chinese names in ATLA and LOK, and was wondering if you knew any place that I could watch the chinese dubbed versions of either show, hopefully with Simplified Chinese subs (but if there are no subs it's okay).
(I did see the link you posted but it just redirects back here) I checked Baidu and could only find the english dub which wouldn't even play for some reason (I'm in the US). Thank you!
Grad
Half+Up+Half+Down+Prom+Hairstyles.jpg (JPEG Image, 284 × 400 pixels) 2Jessica%252525252BBiel%252525252B%252525252BBeautiful%252525252BMedium%252525252BLength%252525252BSoft%252525252Bwaves%252525252BPhotos%252525252B2011.jpg (JPEG Image, 391 × 594 pixels) Romanic Wedding Hairstyles Ideas – Chignons, Updos, French Twists | Nhairstyle.com. The Beauty Department: Your Daily Dose of Pretty. Infinity Imagined. Kowloon Walled City documentary (Part 1/4) + english subtitles. Order Your FREE Vegetarian/Vegan Starter Kit! Did you know that you could save 100 animals per year just by adopting a meat-free diet?
That's right—going vegetarian saves lives! And if that's not appealing enough, it's easy too! So, what do you say? Fill out the form below to receive a free copy of PETA's vegetarian/vegan starter kit, or view the online version or PDF version now.
Tumblrs
Accidentally Vegan. Grocery stores carry an array of great-tasting vegan options, including some items that you might not know are vegan.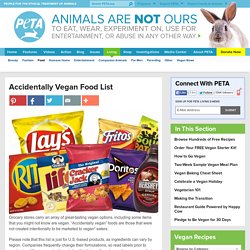 Many products, including fantastic faux franks; veggie burgers; chicken-free chicken patties; flavored soy, almond, and rice milks; nondairy ice creams; and other sensational snacks, are marketed to vegetarians and vegans. There's also an abundance of chips, dips, cookies, candies, frozen pies, soups, and other mouth-watering items by mainstream food manufacturers that are also vegan. . * Everyday Flexitarian | Whitecap Books. More and more people are choosing to eat less meat.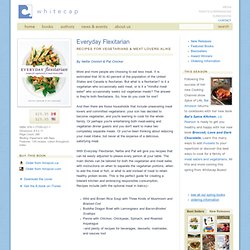 It is estimated that 30 to 40 percent of the population of the United States and Canada is flexitarian. But what is a flexitarian? Is it a vegetarian who occasionally eats meat, or is it a "mindful meat eater" who occasionally seeks out vegetarian meals? Sukekomashi-gaijin - Tonari No Totoro. Environmental Defence.
Pearltrees videos
Getting started.
---