Facebook
Facebook, Amazon, and Google All Help Charity Create Cancer-Busting Mobile Game. Programmers and engineers from some of the biggest tech companies are teaming up with a cancer charity in the U.K. to create a mobile game that will aid research into the disease.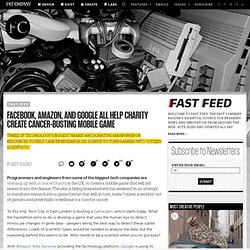 The idea is being brainstormed this weekend in an attempt to transform research into a game format that will, in turn, make "citizen scientists" out of gamers and potentially crowdsource a cure for cancer. To this end, Tech City in East London is hosting a GameJam, which starts today. What the hackathon aims to do is develop a game that uses the human eye to detect miniscule changes in gene data--peepers being the best way to detect these subtle differences. Facebook | The Things That Connect Us. 23+ Essential Facebook Page Applications to Improve Fans Engagement in 2012. Greetings and Happy New Year!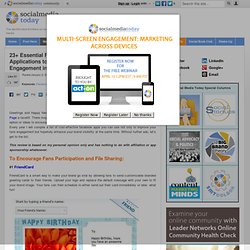 To kick off 2012, some of you may think of giving your Facebook Page a facelift. There may be some features you wish to add such as custom iframe tabs with fan gate option or ideas to encourage fans engagement on your Page. If you do, you've come to the right place! Homepage. Facebook Commerce: The Beginner's Guide.
Facebook's gravitational pull of 750 million users is enough to hold digital marketers spellbound.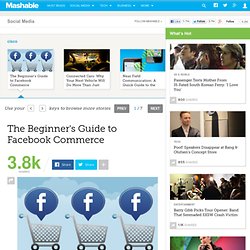 Once they get past the sheer size, they find that Facebook also offers unique and nuanced selling opportunities amidst difficult obstacles. First off, Facebook users have better things to be doing. The average Facebook user is connected to 130 Friends and 80 interest groups and makes his or her preferences known through rich profiles and by posting 90 pieces of content per month. Facebook users spend 700 billion minutes per month in an active, relaxed environment where word-of-mouth is built into every turn.
Study: How People Are Engaging Journalists on Facebook & Best Practices.
---