Minecraft Mods
Get flash to fully experience Pearltrees
Single Player Commands (SPC)
Problem: java.lang.NoClassDefFoundError: SdkInventoryPlayer Explanation: I forgot to include that class in anything but the full download.
Everything updated for 1.5.1.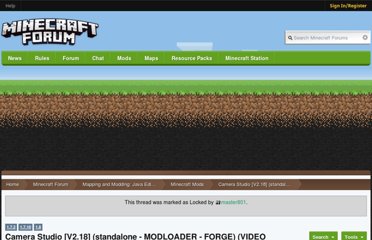 Camera Studio for Minecraft 1.5.1 Ever wanted to have a smooth camera movement all-together with your accelerated video ? Then this mod is made for you !
Lead Design & Programming Additional Programming
HD Textures Minecraft 1.5 and above comes with general support for HD textures. OptiFine fixes many bugs, adds support for new features and fixes the performance of larger texture packs. Custom Animations Minecraft 1.5 and above supports animations for blocks and items ( info ).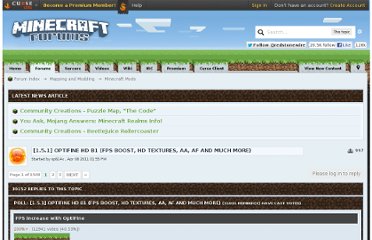 Sonic Ether's Unbelievable Shaders v10 RC7 [compatible with Minecraft 1.4.7]
Works with 1.3.1 (Be sure to download the newest installer!)
This mod allows you to record jerk-free movies in Minecraft, no matter how slow your PC or how complex the scenery is.