Java projects
Apache POI - the Java API for Microsoft Documents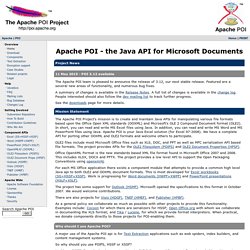 Project News 19 September 2013 - POI 3.10 Beta 2 available The Apache POI team is pleased to announce the release of 3.10 Beta 2. This primarily includes a large number of bug fixes, and some enhancements (especially in the number of Formula Functions supported).
Restlet - RESTful web framework for Java
Discover What are the main features of Restlet Framework? Get excited by what others said. Take the first steps to get yourself started.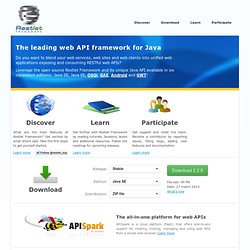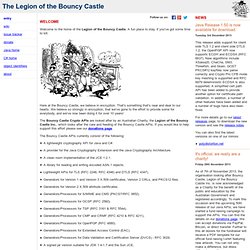 Welcome to the home of the Legion of the Bouncy Castle. A fun place to stay, if you've got some time to kill. Here at the Bouncy Castle, we believe in encryption. That's something that's near and dear to our hearts. We believe so strongly in encryption, that we've gone to the effort to provide some for everybody, and we've now been doing it for over 10 years! The Bouncy Castle Crypto APIs are looked after by an Australian Charity, the Legion of the Bouncy Castle Inc., which looks after the care and feeding of the Bouncy Castle APIs.