Illustration
Edward Binkley Artwork -- Intro
New Brow, Contemporary Figurative Realism, Neo-Victorian Illustration, Pop Surrealism & Steampunk Art ~ Brigid Ashwood - HOME
Sons of the Storm
Targete Gallery
POL SERRA
SaraB Illustration - Fairies, Mermaids, and Angels for the Heart
Selina Fenech – Fairy Art and Fantasy Art Gallery
Gary A. Lippincott—Elfin Aja
to be released in early 2013 by Crocodile Books Originally published in 1997 by Little, Brown and Co, Crocodile Books, a division of INTERLINK PUBLISHING, is releasing a new edition of this Grimm's fairy tale, which I retold and illustrated. The book has all new scans and is a much better reproduction of the artwork than the original version. Order from your local Independent Bookseller or CLICK HERE TO ORDER FROM AMAZON MYTH AND MAGIC 2013 Calendar - AVAILABLE FROM CAFE PRESS -$19.99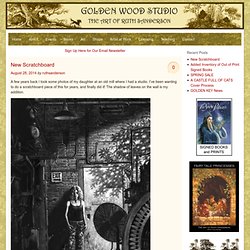 Ruth Sanderson's Golden Wood Studio - Welcome
Nadia Sanchez: Art by la fée déglinguée
CGS Artist Profile - Linda Tso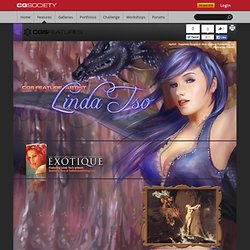 While the world outside has a rich collection of reference, there is nothing like the web as the source of searchable visual reference, and Linda Tso takes advantage of that resource for mood. "I've saved a lot of beautiful images and paintings from the web," she explains, "and I like to browse through the folders when I have nothing to do. As much as things like music and writing inspires me as well, it's the visual queues that make the greatest impact, and that includes movies, dreams and magazines of any kind. Dreams do inspire me, and if I don't dream I'd somehow feel the time I spent sleeping was wasted. Mirror reference and some quick photos of myself are a help sometimes Also. Then there are the Loomis anatomy books."
Erlé Ferronnière - Artiste Peintre et Illustrateur
Didier Graffet - Site officiel
The Illustration of David Palumbo
Justin Sweet Gallery
... a forgotten night tale ...natalia pierandrei's portfolio
Jean-Baptiste Monge - Illustrateur
Le site de Sandrine Gestin...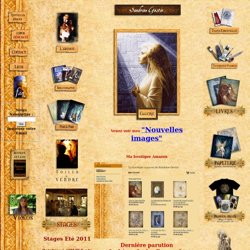 Les autres dates ici. .. Venez voir mes "Nouvelles images" Je suis en train de mettre à jour mon site, il est donc probable que certains liens ne marchent plus... Je fais au plus vite ! Sandrine le 8 mars 2013.
Nekranea Studio Blog
Mechanical No.6, and Mechanical No.7 have been safely installed at the AFA gallery, and I have safely returned to Detroit. I don't need to tell anyone that New York is incredible, but I'd like to say it anyway. New York is incredible! I drove in with a rental truck to get all of my work there, and then returned it, so that I didn't have a car to worry about during my 5 day stay. My hotel was in SoHo, right by a subway entrance. It was also a quick walk to the gallery I was showing at, so it worked out perfect!
Eric Freitas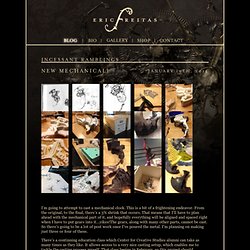 Amy Brown: Fairy Art - The Official Gallery
Welcome to the website of the fantasy artist Josephine Wall
Welcome to James Browne.net! Fairies, Elves, & More
Montse Rubio Ilustradora
Daniel Merriam - Home
640 articles. Vendredi 5 octobre 2012, publié il y a 177 jours. Voilà comment je procède : 1.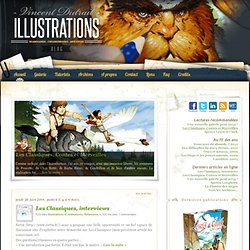 Vincent Dutrait - Illustrations
The Techniques of Puddnhead 1
... a forgotten night tale ...natalia pierandrei's portfolio