RPG
Age of Conan | Funcom. What does it mean that you are now introducing a hybrid business model?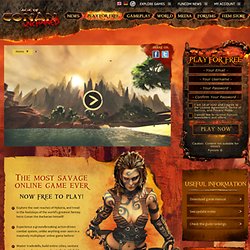 In the simplest terms, anyone can play 'Age of Conan: Unchained' at no cost. No subscription is required. You can download and play for free. 'Age of Conan: Unchained' offers players the option of playing the game for free, without obligation. 10 alapvető Oblivion mod - RPGames. Ha már játszol az Elder Scrolls IV: Oblivion-nal, akkor ezeket a mod-okat mindenképp szerezd be...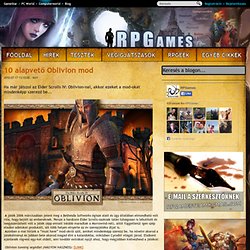 A játék 2006 márciusában jelent meg a Bethesda Softworks égisze alatt és úgy általában elmondható volt róla, hogy bejött az embereknek. Persze a hardcore Elder Scrolls-osoknak talán túlságosan is lebutított és leegyszerűsített volt a játék (épp emiatt inkább maradtak a Morrowind-nél), attól függetlenül igen szép eladási adatokat produkált, sőt több helyen elnyerte az év szerepjátéka díjat is. Vindictus Europe - Coming soon. Median XL - Diablo 2 Mods by Brother Laz.
Median XL contains 332 all-new runewords.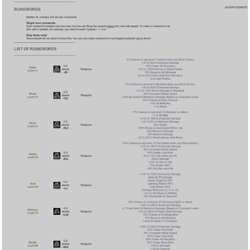 Single rune runewords Each runeword contains only one rune, but you can fill up the sockets before the rune with jewels. To make a runeword in an item with 4 sockets, for example, you need to insert 3 jewels + 1 rune. Grey items only! Some people do not seem to know this. You can only make runewords in nonmagical socketed (grey) items! Median XL - Diablo 2 Mods by Brother Laz. Far from being the interesting magical gimmick you may be used to, the Median XL cube is a powerful weapon of war.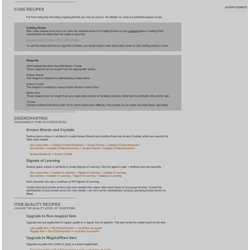 Crafting Points Many cube recipes work only if you have the required amount of Crafting Points on your equipped items. Crafting Point requirements are listed near the recipe in grey text: The Lord of the Rings Online - Play for Free! AionArmory - Aion Database.
---