Offre3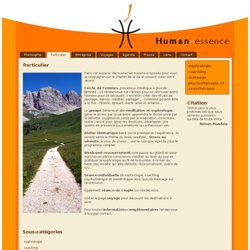 Human-Essence by Valérie Chatel
Cercle de femmes - Cercle d'énergies féminines - un Voyage évolutionnaire Dans cet atelier, nous abordons le féminin dans son pluriel, au moyen des mots et du corps. Reliées et soutenues par l'énergie des Femmes, un temps est prévu pour déposer des paroles, pour partager de l'intime, témoin et soutien à la fois de sa propre intériorité et celle de l'autre.
Alain Moenaert - Pionnier de la Programmation Neuro Linguistique en France
Coach PNL, life coaching, transition de vie
Philia, coaching sur Internet
Eveil des 5 Sens - Accueil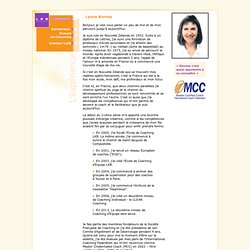 Bonjour, je vais vous parler un peu de moi et de mon parcours jusqu'à aujourd'hui.
L K B Associates - Lynne Burney
COOP RH
6 janvier 2012 par Pierre Blanc-Sahnoun
Le blog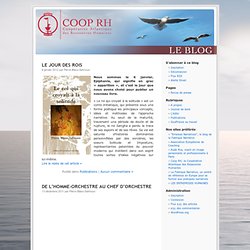 Global Quest Coaching : Cabinet Spécialisé en Accompagnement / Coaching de Dirigeants, Cadres, et Managers.
"Within each of us lies an inner self we barely know. It speaks to us in our dreams, showing us how differently it sees us compared to how we see ourselves.
Oxygen Coaching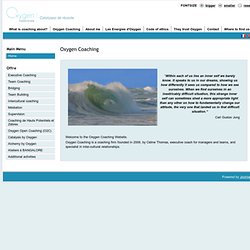 Blog TEMBO Conseil et Formation
Coach Émoi...
Anna Piot, des Mots & du Sens
Dalai Nana