Offre3
Alain Moenaert - Pionnier de la Programmation Neuro Linguistique en France. Coach PNL, life coaching, transition de vie. Philia, coaching sur Internet. Eveil des 5 Sens - Accueil. L K B Associates - Lynne Burney. Bonjour, je vais vous parler un peu de moi et de mon parcours jusqu'à aujourd'hui.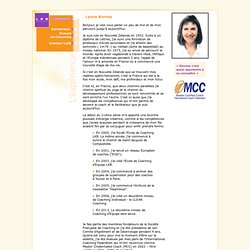 Je suis née en Nouvelle Zélande en 1952. Suite à un diplôme de Lettres, j'ai suivi une formation de professeur d'école secondaire et j'ai atteint des sommets ( 1m78 !) Au netball (sorte de basketball) au niveau national. COOP RH. Le blog. 6 janvier 2012 par Pierre Blanc-Sahnoun Nous sommes le 6 janvier, Epiphanie, qui signifie en grec « apparition », et c'est le jour que nous avons choisi pour publier un nouveau livre. « Le roi qui croyait à la solitude » est un conte initiatique, qui présente sous une forme poétique les principaux concepts, idées et méthodes de l'approche narrative.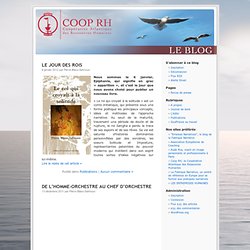 Au seuil de la maturité, traversant une période de doute et de rupture, le roi Sangha a perdu la trace de ses espoirs et de ses rêves. Global Quest Coaching : Cabinet Spécialisé en Accompagnement / Coaching de Dirigeants, Cadres, et Managers. Oxygen Coaching. "Within each of us lies an inner self we barely know.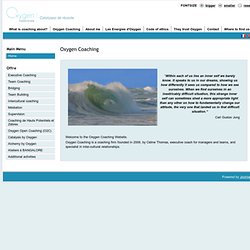 It speaks to us in our dreams, showing us how differently it sees us compared to how we see ourselves. When we find ourselves in an inextricably difficult situation, this strange inner self can sometimes shed a more appropriate light than any other on how to fundamentally change our attitude, the very one that landed us in that difficult situation." Carl Gustav Jung. Blog TEMBO Conseil et Formation. Coach Émoi... Anna Piot, des Mots & du Sens. Dalai Nana.
---