December 2011
Ashley @ Laughs Unlimited
Kim Kardashian Marriage Single Christmas Funny Ecard | Christmas Season Ecard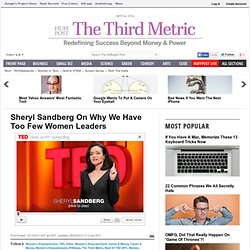 Sheryl Sandberg On Why We Have Too Few Women Leaders
In this special year-end collaboration, TED and The Huffington Post are excited to count down 18 great ideas of 2011, featuring the full TEDTalk with original blog posts that we think will shape 2012. Watch, engage and share these groundbreaking ideas as they are unveiled one-by-one, including never-seen-before TEDTalk premieres. Standby, the countdown is underway! When Pat Mitchell invited me to speak at TEDWomen, everyone assumed I would talk about social media.
Vintage Exercise Machines
Greece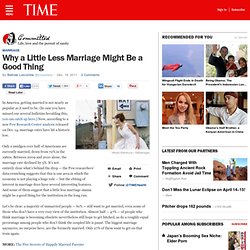 Why a Little Less Marriage Might Be a Good Thing – TIME Healthland
In America, getting married is not nearly as popular as it used to be. (In case you have missed our several bulletins heralding this, you can catch up here.) Now, according to a new Pew Research Center analysis released on Dec. 14, marriage rates have hit a historic low. Only a smidgen over half of Americans are currently married, down from 72% in the 1960s.
Weather of Iowa
As fond as your memories of VHS players and recently defunct Sony Walkmans might be, decorating your living room with them is best avoided. Yet, judging by a new collection of eye-catching nightlights, the same can't be said of vintage cameras, repurposed to shed a little light in your abode. The designs are the handiwork of US-based part-time photographer and long-time Pixar employee Jason Hull, who harvested Fifties and Sixties film cameras from various flea markets before converting them into plug-in lights. Hull's process involved plucking out the mechanical innards to act as a shell for inner-lighting, and he ensured some lightbulbs (such as the one in the Kodak Brownie Starflash, pictured) were oversized, giving the overstated panache of an early-day paparazzo's bright flash bulb.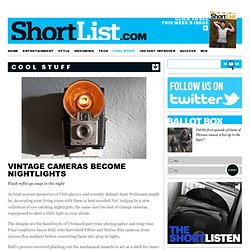 Vintage Nightlights
The Geminid meteor shower peaks Tuesday night, so grab your jacket, hat and scarf, and get ready to look up. Like the Perseid, Draconid and Leonid meteor showers earlier this year, the light of a nearly-full moon threatens to wash out some of the Geminids. But according to Bill Cooke, the head of NASA's Meteoroid Environment Office, some lucky stargazers might still get a good view of the meteorites, what people sometimes call "shooting stars." "Observers with clear skies could see as many as 40 Geminids per hour," Cooke said in a statement from NASA.
Geminid Meteor Shower 2011: How To See 'Shooting Stars' This December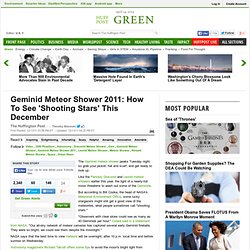 Once reserved for the most exclusive vehicles and only occasionally found on the hoods of street racers, carbon fiber may be coming to a Malibu near you. GM has partnered with Teijin Limited, a Japanese carbon fiber manufacturer, to develop advanced composite materials for cars that mainstream buyers can afford. As car manufacturers look to shed weight and improve gas mileage, lightweight carbon fiber is becoming increasingly attractive — and not just for high end concept cars like the Camaro ZL1 Carbon shown above. The composite material is ten times stronger than steel but weighs only a quarter as much.
Carbon Fiber Mass Production | Autopia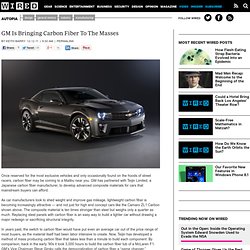 Photograph by Roberto Rinaldi, SIME The aroma of toasted almonds and glogg heralds the arrival of Saint Lucia to this charming river town illuminated all season long. Five million lights glitter on the buildings and on the 700 Christmas trees at Liseberg Amusement Park's Christmas Market (Scandinavia's largest, open November 18). Choirs sing and sweethearts smooch along a three-kilometer Lane of Light leading to the harbor beginning December 9.
Holiday Lights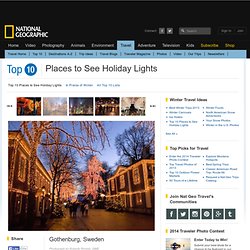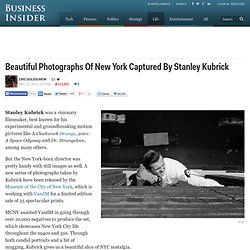 PHOTOS: Kubrick's New York
Stanley Kubrick was a visionary filmmaker, best known for his experimental and groundbreaking motion pictures like A Clockwork Orange, 2001: A Space Odyssey and Dr. Strangelove, among many others. But the New York-born director was pretty handy with still images as well. A new series of photographs taken by Kubrick have been released by the Museum of the City of New York, which is working with VandM for a limited edition sale of 25 spectacular prints. MCNY assisted VandM in going through over 10,000 negatives to produce the set, which showcases New York City life throughout the 1940s and 50s.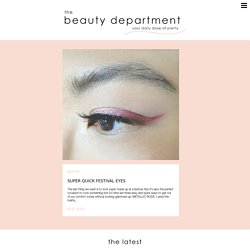 We love a good DIY, and we particularly love a DIY that includes flowers. Saw one of these floral ribbons at a retail store the other day. It was way too overpriced for my liking so of course we decided to create a version you can make yourself for about $2. It's a simple thin ribbon with flowers and a bobby pin attached– not rocket science, but sometimes simple is just prettier. You know we love a flower crown but we're head over heels for this as a new alternative. Here's how we made it…
Himba Woman Picture – Namibia Photo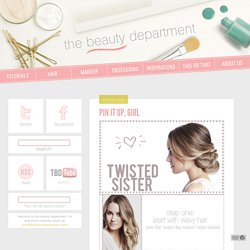 photo: justin coit for thebeautydepartment.com post designed by kristin ess Our email box is literally flooded with requests for updos so here's a fun one to get us all going! This is always a favorite for attending an event.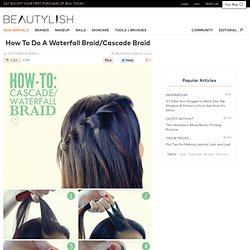 The waterfall braid also known as the cascade braid recently exploded as the new "trend braid" of the season. The waterfall effect looks cool and complex, but it's easier to style than you think. Give this beautiful braid a try when Beautylish takes you through the how-to! Section Off The waterfall braid works best on straight or loose waves. Brush out all the knots with a wide tooth comb.
Jessica of Wednesday Inc shows us how to make those gorgeous twine chandeliers from the inspiration shoot she shared with us this morning. Using balloons, glue and twine, you can also make these lanterns for your wedding – and then bring it home and use it as your very own mid century lampshade. What you will need are: balloons, glue, yarn, tray for glue, corn starch 1/2 cup of Corn starch, 1/4 cup of Warm water, clear fast drying spray paint, hanging lamp cord or fishing line (depending on your desired final product), and a lighting kit if you're looking for a fully functional lantern. Jessica recommends using a sharpie to mark on the inflated balloon how much room you need to leave for the lighting cord. She also recommends coating the balloon with vaseline prior to wrapping the yarn coated with glue so it doesn't stick on the balloon once it's dry.
UPDATE: The Return of Bent Objects Wires transform these objects from inanimate to hilarious works of art. Little polish girl McDonalds as Sculpture Materials