Food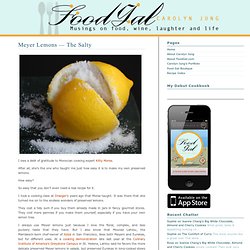 I owe a debt of gratitude to Moroccan cooking expert Kitty Morse. After all, she's the one who taught me just how easy it is to make my own preserved lemons. How easy? So easy that you don't even need a real recipe for it.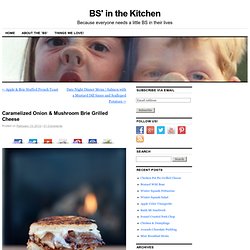 Caramelized Onion & Mushroom Brie Grilled Cheese
Well, it's time for another grilled cheese… Will they ever get old? I DON'T THINK SO! Since I only had one grilled cheese size portion of brie cheese left in my fridge, a vigil of sorts was necessary. To treat this last portion of cheese with the respect it deserves, a special grilled cheese was in order, one which ingredients would love to be draped in gooey brie.
The Barcelona based graphic designers Ana Dominguez and Omar Sosa implement the idea of balancing bread for the magazine Apartamento. The series, created by Nacho Alegre, is like a beautiful symphony of architecture – a visual ode to the baguettes, bread and rye. The designers ensured that next dinner will be perfectly balanced read more Under the name Glorious Treats there is hidden housewife, raising her two daughters and living the normal life.
Easy Food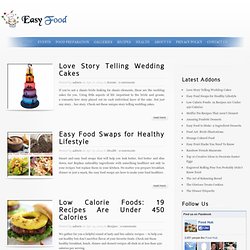 So, Sicily. As much as I loved Palermo, I have to say it paled in comparison to the the five days I spent with the most incredible group of bloggers at the Anna Tasca Lanza Cooking School. If the name Anna Tasca Lanza rings a bell for you, there's a good reason. In her day, she was the authority on Sicilian food—the Marcella Hazan of the south.