Food
Appetizers
Meyer Lemons — The Salty. I owe a debt of gratitude to Moroccan cooking expert Kitty Morse.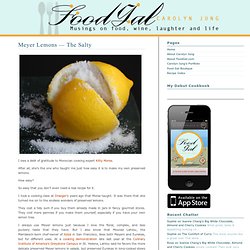 After all, she's the one who taught me just how easy it is to make my own preserved lemons. How easy? So easy that you don't even need a real recipe for it. Casseroles. Caramelized Onion & Mushroom Brie Grilled Cheese. Well, it's time for another grilled cheese… Will they ever get old?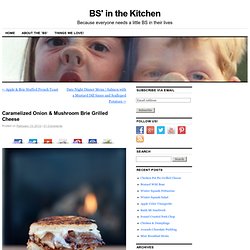 I DON'T THINK SO! Since I only had one grilled cheese size portion of brie cheese left in my fridge, a vigil of sorts was necessary. To treat this last portion of cheese with the respect it deserves, a special grilled cheese was in order, one which ingredients would love to be draped in gooey brie. Easy Food. Get your cook on.
Gawker
Soup. Salads. Arabic. Seafood. The Traveler's Lunchbox - Journal. Breakfast. Veggies. Pasta. Pastries. Pizza. Meats. Cooking.
---