DIY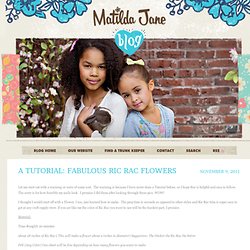 Let me start out with a warning or sorry of some sort. The warning is because I have never done a Tutorial before, so I hope this is helpful and easy to follow. The sorry is for how horrible my nails look. I promise I did them after looking through these pics.
Via: amy-newnostalgia.blogspot.com Why didn't I think of that?! We guarantee you'll be uttering those words more than once at these ingenious little tips, tricks and ideas that solve everyday problems … some you never knew you had! (Above: hull strawberries easily using a straw).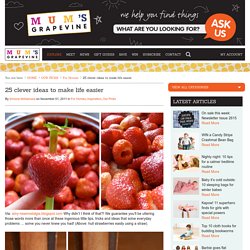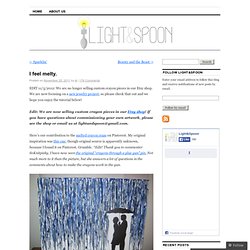 EDIT 11/5/2012: We are no longer selling custom crayon pieces in our Etsy shop. We are now focusing on a new jewelry project, so please check that out and we hope you enjoy the tutorial below! Edit: We are now selling custom crayon pieces in our Etsy shop! If you have questions about commissioning your own artwork, please see the shop or email us at lightandspoon@gmail.com.
Why You Should Be Using Less-Refined Sweeteners Instead of Brown or White Sugar 3:30 PM — As a species, our cells are designed to use sugar for energy. Is it any wonder that as humans evolved, we grew to love the taste of sugar? Nowadays, we're the victims of our own efficiency at making foods sweeter. Now that morbid obesity and type 2 diabetes are common issues even among children, many of us are trying to wean ourselves off the white stuff and seek out h ...more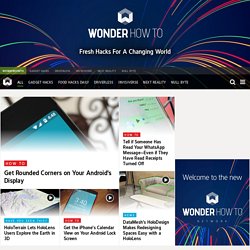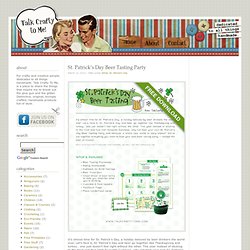 Whether you've been married for years, have a new crush or just want to show you care, Valentine's Day is the perfect excuse to remind someone how special they are. You don't need elaborate plans, or big, grand gestures, sometimes it's the little things that mean the most. These adorable handmade Valentines are cute & simple, and sure to make your special someone's day. 1.
30 Days of Creativity: Days Twelve and Thirteen | Discover Paper
DIY: Black on black matte french manicure | Live For Fashion