Web Comics
My friends Dave Kellett and Fred Schroeder have an event today (no foolin'), and I want you to participate. Go to http://www.strippedfilm.com/ for details, but here are the highlights: We're going to do a big push to tell people to make their purchase today. We want to give this movie a big push to get it wide recognition. We're going to try to get as much notoriety for the movie as possible by making it #1 on iTunes.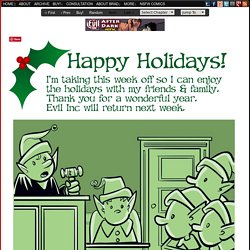 Evil Inc. by Brad Guigar - Daily Super-Villain Webcomic and Comics Blog
214
Comics, Quizzes, and Stories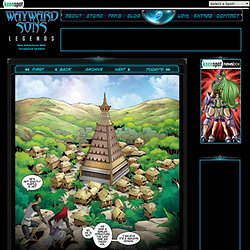 New Adventures WithOccasional Updates Written, Lettered & Createdby Benny R. PowellPencil Artwork by Weilin YangFinishes by Youjun YangColors by Kun Song
Wayward Sons: Legends - Sci-Fi Full Page Webcomic - Updates Daily
Yes he was indeed trapped in there with her and not the other way around as most people predicted. Hopefully even if it was predictable the execution was amusing/cringe inducing. There were several ways Sydney could have dealt with him but this is the most straightforward.
Grrl Power - A webcomic about superheroines.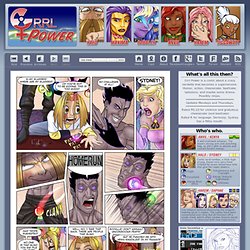 Nov 13 It's Electric. So, Boing Boing asked me to do a recipe for them. The only caveat is that it involve caffeine. Done and Done.
Now you're cooking with comics.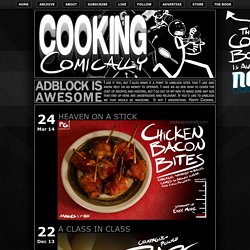 New VG Cats and new Super effective! Hey remember that game you guys help Kickstart a while back? Detective Grimoire! Well it's up for Greenlight on steam.
VG Cats
Bearmageddon - Bearmageddon
Every once in a while I come up with a sound effect that I feel just nails the sound an item would make in the circumstances. I think a slippery water balloon fumbling off a bear would definitely make a "blaump" sound. Well, the Patreon campaign has been very encouraging. I am almost to the point of another reward tier and will release another free PDF once I reach $100/page.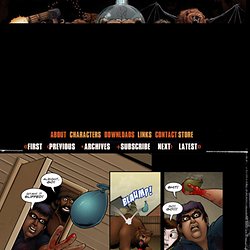 Atomic Laundromat
All New Issues -
A daily comic about life by Jon Rosenberg
Conventions and other Horror Stories June 28, 2013 Holy crap, the year's half over.
S*P and Other Comics
NEWS:Darths & Droids writer David Morgan-Mar's new webcomic has launched! It's called Planet of Hats and you can read it here. One can hardly blame Chewbacca. Talking is a free action, after all. May as well get plenty in before someone dies horribly.
Darths & Droids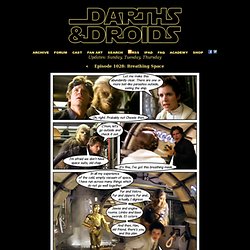 December 24th, 2013 Merry Christmas, everybody who is a person who celebrates that! And a joyous Winter Solstice to the rest of you. Just to let you know, we won't be updating on Christmas or New Years day.
The Adventures of Dr. McNinja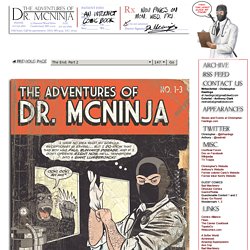 Girls With Slingshots
Spinnerette - A Webcomic
Looking For Group
Penny Farthing Press Presents the Free Online Comic: Luci Phurr's Imps: A Children's Story for Grown-Ups
Pokémon-X
Due to real life complications this comic updates sporadically. © 2003-2014 Recon A. Dye Pokémon is the property of Nintendo. ©1995-2013 Nintendo/Pokémon USA, Inc. Most sprites are the property of ©1995-2013 Nintendo/Creatures Inc.
QC: New Comics Every Monday Through Friday