Artists
TIM STORY
Francis And The Lights 'Like A Dream' EP Stream + Video Okayplayer
It may have been a minute since we've heard anything from Francis And The Lights, but lucky for us, Mr. Starlite himself has decided to come out of the woodwork to drop another progressive R&B gem with the Like A Dream EP. Those wondering what the producer/songwriter has been up to in his downtime, should be directed to to the Drake track "Karaoke" off Thank Me Later, which he is credited as producing and co-writing.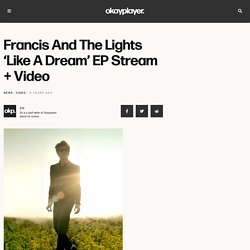 Interview: DJ Deep | Juno Plus
"Today, kids want to be more Kerri Chandler than Kerri Chandler," says DJ Deep, his words accompanied by a gentle flutter as he leafs through his enormous record collection. A man whose two-decade career has seen him forge a close personal and professional relationship with New Jersey's house pioneer, he's in a good place to judge.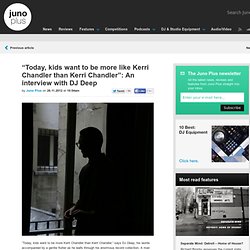 depeche mode dot com
It all began on September 28th 2002 with Maestro Morricone's first concert at the Arena of Verona, which was the largest place until then, where Maestro had conducted his music. Since then, other cities and venues have been able to enjoy the music of ENNIO MORRICONE. More than 200 concerts performed around the world: from the first historic concert at the General Assembly Hall of the UN in New York, to the Royal Albert Hall in London, the Great Hall of the People on Tiananmen Square in Beijing, La Scala Theatre in Milan, St.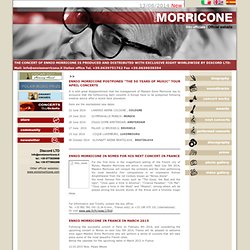 Ennio Morricone - Official Site - News
siteSakamoto
Vince Clarke Music – Latest News
The Clarke & Ware Experiment present 'The House of Illustrious' 10-CD boxset (19 October 2012) Some twelve years ago, Vince Clarke and Martyn Ware (Human League, B.E.F. and Heaven 17) combined forces and released the albums 'Spectrum Pursuit Vehicle' and 'Pretentious'. These two releases captured the relaxing nether world of ambient sculpturing and atmospheric soundscaping.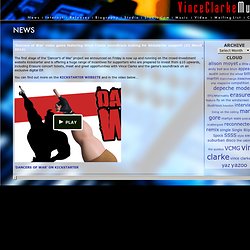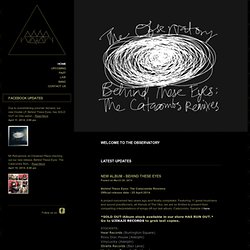 CATACOMBS is now available for online ordering. Proceed to BAND / ALBUMS for formats available and sample the tracks. Latest Updates
The Observatory - Home