Visualization
README.md jStat - JavaScript Statistical Library Build Prerequisites In order to build jStat, you need to have GNU make 3.8 or later, Node.js 0.2 or later, and git 1.7 or later. (Earlier versions might work OK, but are not tested.) Windows users have two options:
jStat : a JavaScript statistical library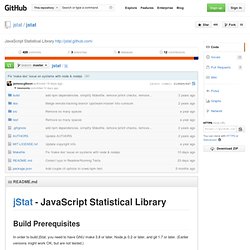 (In my last post I introduced the idea of regularly posting research material in this blog as a way to bridge the gap between researchers and practitioners. Some people kindly replied to my call for feedback and the general feeling seems to be like: "cool go on! rock it! we need it!". Ok, thanks guys your encouragement is very much needed.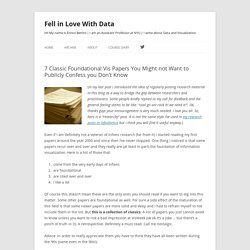 7 Classic Foundational Vis Papers You Might not Want to Publicly Confess you Don't Know
Generalized Pythagoras Trees (2014) Non-layered Tidy Trees (2013) GosperMap (2013) Balloon Treemap (2013) Gyrolayout (2013) Columnar Tree Map (2013)
graficadegraficas.jpg (1024×767)
Obama's 2012 Budget Proposal: How It's Spent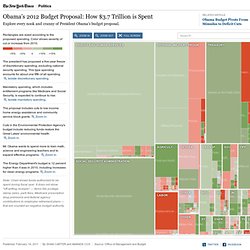 Other National Aeronautics and Space Administration Allowances Environmental Protection Agency National Science Foundation Postal Service
We're publishing a new Strata Gem each day all the way through to December 24. Yesterday's Gem: Use Write your own visualizations. If you're trying to summarize your data, you'll likely show it in a chart. It's easy to reach for a "standard" option, perhaps even the much-maligned pie chart: few of us leave education with a repertoire of more than a few chart types. Aside from giving your audience visual ennui, the usual suspects can be limited in what they convey.
Strata Gems: Quick starts for charts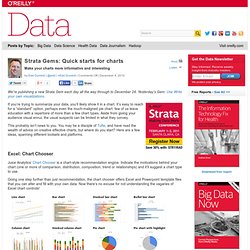 thematicmapping.org
VisualEyes is web-based authoring tool developed at the University of Virginia to weave images, maps, charts, video and data into highly interactive and compelling dynamic visualizations. Click on the image above to watch a short screen-cast about VisualEyes. VisualEyes enables scholars to present selected primary source materials and research findings while encouraging active inquiry and hands-on learning among general and targeted audiences. It communicates through the use of dynamic displays – or "visualizations" – that organize and present meaningful information in both traditional and multimedia formats, such as audio-video, animation, charts, maps, data, and interactive timelines.
D3.js is a small, free JavaScript library for manipulating documents based on data. D3 allows you to bind arbitrary data to a Document Object Model (DOM), and then apply data-driven transformations to the document. As a trivial example, you can use D3 to generate a basic HTML table from an array of numbers.