Semantic Web
www.w3.org/2010/11/TPAC/RDF-SW-velocity.pdf
What Is The Semantic Web? (Infographic)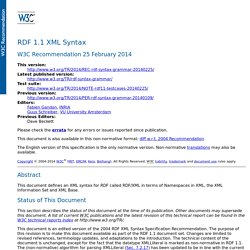 RDF/XML Syntax Specification (Revised)
Abstract The Resource Description Framework ( RDF ) is a general-purpose language for representing information in the Web.
Quick Intro to RDF This is a really brief introduction to Resource Description Framework (RDF).
Quick Intro to RDF
This started out as an answer at Semantic Overflow on how RDF database systems differ from other currently available NoSQL solutions.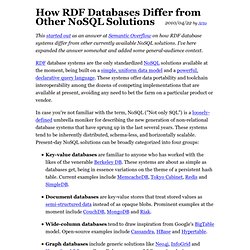 Demo.demo.Orders: Northwind RDF View Definition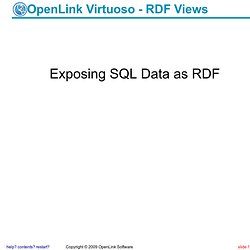 OpenLink Virtuoso - RDF Views (1)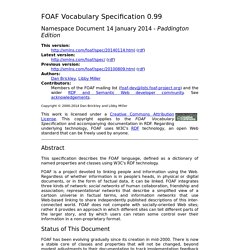 Classes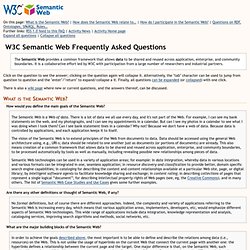 C Semantic Web FAQ
The term "rules" in the context of the Semantic Web refers to elements of logic programming and rule based systems bound to Semantic Web data.