Linux
ClamAV is an open source (GPL) antivirus engine designed for detecting Trojans, viruses, malware and other malicious threats. It is the de facto standard for mail gateway scanning. It provides a high performance mutli-threaded scanning daemon, command line utilities for on demand file scanning, and an intelligent tool for automatic signature updates. The core ClamAV library provides numerous file format detection mechanisms, file unpacking support, archive support, and multiple signature languages for detecting threats.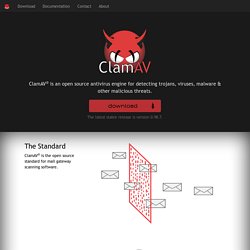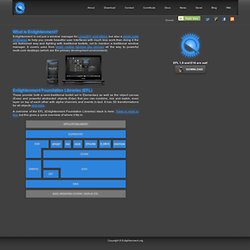 Enlightenment - Beauty at your fingertips
What is Enlightenment? Enlightenment is not just a window manager for Linux/X11 and others, but also a whole suite of libraries to help you create beautiful user interfaces with much less work than doing it the old fashioned way and fighting with traditional toolkits, not to mention a traditional window manager. It covers uses from small mobile devices like phones all the way to powerful multi-core desktops (which are the primary development environment). Enlightenment Foundation Libraries (EFL) These provide both a semi-traditional toolkit set in Elementary as well as the object canvas (Evas) and powerful abstracted objects (Edje) that you can combine, mix and match, even layer on top of each other with alpha channels and events in-tact.
Nous sommes libres et nous devons le rester, l'April nous y aide chaque jour. L'équipe d'Enlightenment continue sur sa lancée et est très heureuse de vous offrir la nouvelles version d'Enlightenment ! L'annonce officielle est disponible ici. Étant donné le nombre de modifications très important (plus de deux mille ), seules les plus importantes seront listées ci-dessous ;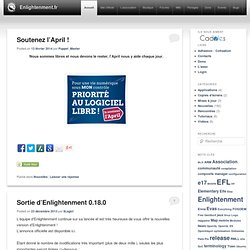 Enlightenment.fr | La beauté au bout des doigts
Download Debian 7.4(32/64-bit PC Network installer) Debian is a free operating system (OS) for your computer. An operating system is the set of basic programs and utilities that make your computer run.