Blog
Lego Cufflinks. I know that I'm a little late, but I wanted to share what I made Anthony for Father's Day.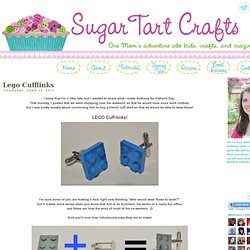 That Sunday, I posted that we went shopping over the weekend so that he would have more work clothes, but I was pretty sneaky about convincing him to buy a french cuff shirt so that he would be able to wear these! LEGO Cuff-links! I'm sure some of you are making a face right now thinking "who would wear those to work? " Free Patterns and Projects for Children's Clothes. Www.craftinessisnotoptional.com/p/tutorials_06.html. First off, I want to say that I absolutely love providing my tutorials and patterns here for free, and for you all to enjoy!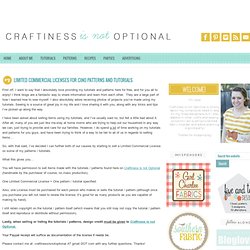 I think blogs are a fantastic way to share information and learn from each other. They are a large part of how I learned how to sew myself. I also absolutely adore receiving photos of projects you've made using my tutorials. Sewing is a source of great joy in my life and I love sharing it with you, along with any tricks and tips I've picked up along the way. Tutos Bébé/Enfant - toujoursplushaut. Vêtements Bébé et Enfant: Spécial Pour Bébé Prématuré: Pyjamas and co: Culotte and co: Tee-shirt, chemisier et tunique and co: Robe, jupe et tablier and co: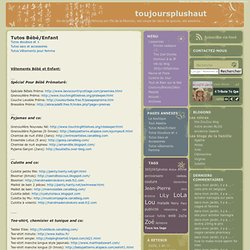 Les patrons du Hors série Bébé... Corrigés et avec toutes les excuses de la rédaction! « Inspiré du dernier hors série | Page d'accueil | Liberty en folie !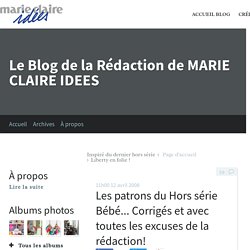 » Les patrons du Hors série Bébé... Corrigés et avec toutes les excuses de la rédaction! Vous avez été plusieurs à le constater, certains patrons du hors série bébé ne sont pas à la bonne échelle dans le cahier d'explication. Tout faire à son enfant - Liste des derniers articles parus sur toutfaire-enfant.over-blog.com. Ce que je veux. Λ remonter Λ Voici quelques idées de cadeaux qui me feraint plaisir pour Noël : une bouillaute et son cache-bouillaute : pour réchauffer mes pieds gelés la nuit ou pour soulager mes douleurs au dos ou au ventre, je suis quasi certaine de m'en servir chaque jour d'octobre à mars de chaque année.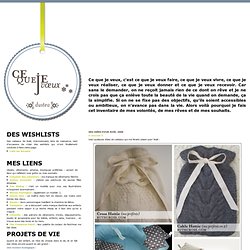 ---