Task Management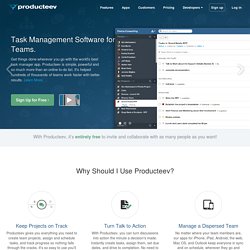 Founded in 2008 in NYC, Producteev was born out of a simple for a full-featured task management application designed with simplicity in mind. We needed to be able to collaborate effortlessly from anywhere: via the web, email, IM, mobile, desktop... And we needed to be able to share information in real time with all our team members, no matter how computer-savvy they are … or aren't. We couldn't find that perfect application, so we decided to build it! After four years of existence and hundreds of thousands of users we proudly joined the Jive Software family in 2012.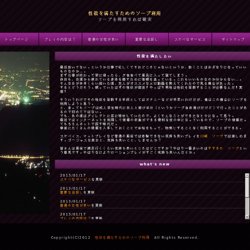 性欲を満たしたい 最近抜いてない。というか仕事で忙しくてそれどころじゃないというか、抜くことはおざなりになっていいものなのか…。 まず仕事が終わって家に帰ったら、夕食食べて風呂に入って寝てしまう。 休日も、日頃から疲れている身体を癒すために惰眠を貪っている。これもいいものなのか分からない…。
YouChecks - Manage Your Daily Routines
YouTasks - Online Task manager.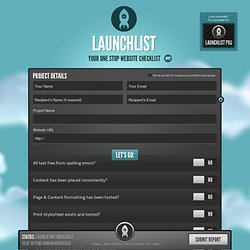 All text free from spelling errors? Content has been placed consistently? Page & Content formatting has been tested? Print stylesheet exists and tested? Meta data has been included and is appropriate?