Fibers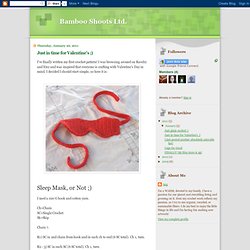 Just in time for Valentine's ;)
I've finally written my first crochet pattern!
Peter Jensen (photo) (click image to enlarge) Beanis It's a beanie!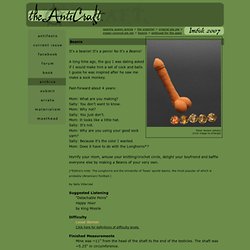 ¡The AntiCraft!
By Kathleen Watkins (c) 2005 K.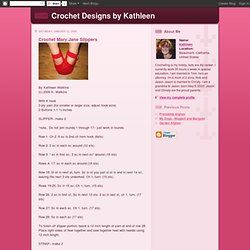 Crochet Mary Jane Slippers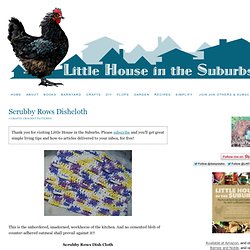 Scrubby Rows Dishcloth
Thank you for visiting Little House in the Suburbs.
#119 Retro Ripple Crochet Dishcloth – Maggie Weldon Maggies Crochet | Best Free Crochet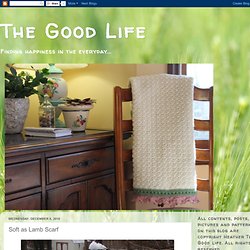 I made the pictured Soft as Lamb scarf for my sister.
Soft as Lamb Scarf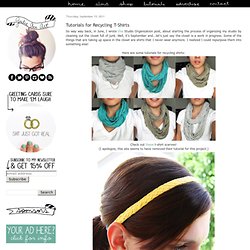 So way way back, in June, I wrote this Studio Organization post, about starting the process of organizing my studio by cleaning out the closet full of junk. Well, it's September and...let's just say the closet is a work in progress. Some of the things that are taking up space in the closet are shirts that I never wear anymore.
Dalek Crochet Pattern by amdowns on Etsy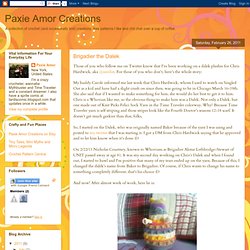 Brigadier the Dalek
Those of you who follow me on Twitter know that I've been working on a dalek plushie for Chris Hardwick, aka @nerdist . For those of you who don't, here's the whole story: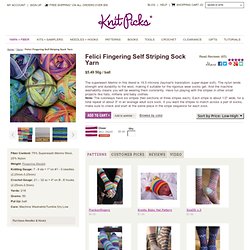 Felici Fingering Self Striping Sock Yarn Knitting Yarn from KnitPicks.com - Fingering weight superwash merino nylon stripe knitting yarn
"Knit Picks' most popular sock yarn, Felici, now comes in eight new limited edition colorways, each with a unique, evenly spaced striping pattern…Try this fiber in a larger garment, such as a sweater, and it simulates an intricate Fair Isle design." Cast On, Aug-Oct 08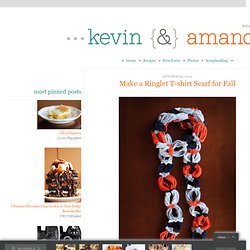 This little ringlet scarf made out of old t-shirts is so fun for fall! There's no sewing involved (hallelujah!), and you can make it while sitting in front of the TV in less time than it takes to watch a really good, trashy show on E.
Thanks to the wonderfully crafty team over at Etsy - we can now make our very own sailor's knot bracelets! I've always wanted to know how to do this- but as it was, my Mom signed me up for Brownies rather than Boy Scouts- thus I honed in on sewing patches rather than tying knots. But now with this easy tutorial, you too can be a master-knotter.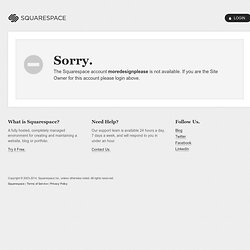 Navajo Weaving Supplies | The Woolery
One common question many people have after reading these instructions is: can I make it bigger?
How to Build a Simple Frame Loom
Warp-weighted looms are almost as ancient as weaving and are still in daily use in some parts of the world.
Build A Warp Weighted Loom
The theme for this week's Unplugged Project was square , an unpremeditated choice on my part. While at Walmart the other day I saw $2.00, 8″ x 10″ oak picture frames, and had a random thought.
Square – Picture Frame Loom (Weekly Unplugged Project) | Unplug Your Kids
The Navajo Loom
I was scouting in the garage for pieces of lumber with which to build a Navajo loom. Jim asks what I'm doing.
This is how I built my loom.
How I Built My Loom « Creating a Home
Harry Potter-Inspired "Deathly Hallows" Patterns
A Simple Frame Loom for Experiments
How to Weave
How to Build a Simple Portable Weaving Loom
Weaving on a Simple Frame Loom