Fotos
Psycho Lunatic
Espérance
Versos mudos...
Afogos e Afagos
`▲´
nosce te ipsum
Psycho Lunatic
THE DAY AFTER YOU DIE
a good girl gone wild
☣NODULARITY☣
pago pra ver.
0800-marijuana replied to your post : 0800-marijuana replied to your post: um bar onde… credo, to longe ~dessa vibe~ ruanv replied to your post : 0800-marijuana replied to your post: um bar onde… kkkk is this love that im feeling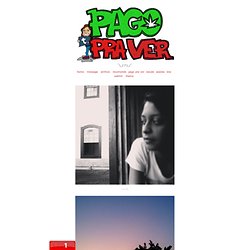 You'll not like me
Cycles Fumant , il Tabacco : Cadre Mino Denti, jdd Campagnolo, potence Pivo, cintre piste vintage type Philippe, guidoline Brooks miel, tds Campagnolo, selle Brooks B17 imperial miel, bdp pédalier 47t manivelle 170 Spidel, pédales MKS Sylvain Champagne, Cales-pieds MKS cuir, sangles Brooks miel, cercle Rigida DP18 Champagne, moyeux V.O Grand Cru, écrou chrome 18, pneu Deda Tre Grinta. Remise à neuf du cadre et montage de toutes les parties roulantes par Thomas Degert, Road Art. http://www.road-art-13.com/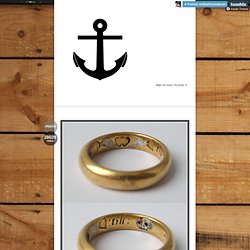 ♔
Do you wanna play?
Mar de vidro
Dead Barbie Doll
Invisible Stories
Jo soy Lobon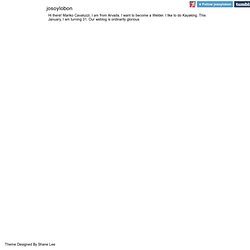 bom,meus queridos amigos…vou fazer as minhas coisas por aqui,uma boa noite pra todos voces…beijocas intensas e..vamos para o espaço! (Source: spacethegalaxy ) justafreethinker asked: Quais bandas você lançou além de cachorro grande? se arrepende de ter jogado uma delas nesse mundão do rock? tenho muito orgulho das bandas que saíram na OUTRACOISA Anonymous asked: Lobão você pensa em relançar algum álbum da sua carreira antes do nostalgia da modernidade ? não minhasfavoritascenas asked: Lobão se GOSTOSÃO! uau!
†
: Archive
nzafro
We're all mad here
Goomah
I'm sticking with you...: Archive
craftycake;: Archive
Bodega
Rǝʌolution
Corrumpo: Archive
. . .: Archive
Zéro: Archive
sæglópur
The magic bus
probation
Mettā
Men Among Boys
Burned Shoes
Bohemea
The girls keep coming to the Canyon: Archive
ROOTS N BLUES
View, deduce and imagine. Create your own truth.: Archive
Sabemos que a leitura nos dá a capacidade de olhar para dentro de nós mesmos por intermédio da palavra do outro. Ler é colher as palavras, é juntá-las na malha fina do entendimento para abrir brechas na espessura misteriosa do texto e da vida. Separo aqui mínimos trechos da fala de Riobaldo ao longo de Grande sertão: veredas . É para todos nós que amamos a literatura e aprendemos com os grandes mestres que conhecimento é texto, é o tecido do espírito. " O senhor ache e não ache. Tudo é e não é ... "
42 FRASES DE GRANDE SERTÃO: VEREDAS – a sabedoria de Riobaldo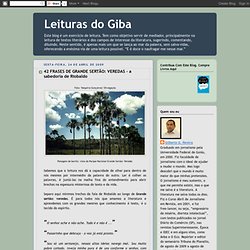 Trechos de "Grande Sertão: Veredas" (Guimarães Rosa)