Computer stuf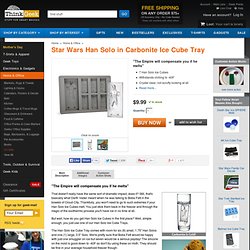 That doesn't really have the same sort of dramatic impact, does it? Still, that's basically what Darth Vader meant when he was talking to Boba Fett in the bowels of Cloud City. Thankfully, you won't need to go to such extremes if your Han Solo Ice Cubes melt. You just stick them back in the freezer and through the magic of the exothermic process you'll have ice in no time at all. But wait, how do you get Han Solo Ice Cubes in the first place? Well, simple enough, you just use one of our Han Solo Ice Cube Trays.
Ben has over a decade of experience in the computer graphics field and although he's primarily a hard surface modeler, he's also experienced in the fields of UVMapping, Texturing, Lighting and Rendering. Ben currently co-edits Cgtuts+ along with his brother Chris, and has authored over sixty hours of real-time tutorial content for the site, focusing mainly on 3d Studio Max and hard surface modeling. Along side 3D Studio Max, Ben's has experience with VRay, FumeFX, ZBrush, Mudbox, Mari, PTex, Photoshop, xNormal, UVLayout, Forest Pack Pro and After Effects. You can check out Ben's website to see more of his work. more…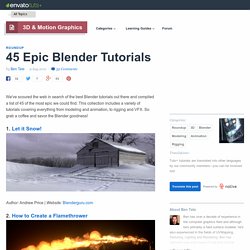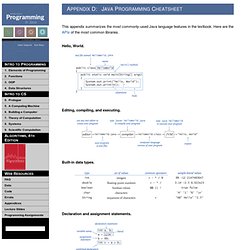 Java Programming Cheatsheet
This appendix summarizes the most commonly-used Java language features in the textbook. Here are the APIs of the most common libraries. Hello, World. Editing, compiling, and executing.